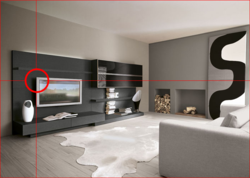 (PRWEB) November 20, 2012
Switching to an antenna is a cost efficient method to end cable commitments and still receive quality HDTV. Millions of US households are cutting their cable and satellite subscriptions in the recent years. This is only the tipping point of a growing trend. The downcast economy pressures people of all class to make smarter decisions when subscribing to entertainment. Although television is still the top pastime in America, more people are consuming content elsewhere. Sticking to cable is unreasonable. A quick glimpse from the past inspired a simple yet innovative solution: the use of antennas to receive free over the air transmissions. The problems with older antenna models range from their poor antenna reception, bulky designs to the constant need for repositioning. Jet Squirrel introduces the key to tear away from these binding monopolizing cable corporations and their wallet-draining bills while delivering quality HDTV.
True to its name, the Stealth Antenna is hardly recognizable as an antenna. Measuring at 4 1/2 in in length, 7/8in in width, and 3/16in in height, it is the smallest low-profile HDTV antenna on the market. There is no excessive wiring. The compact device is specifically designed as a thin, non-reflective panel to be concealable and take up virtually no space. With these aesthetic improvements it allows more creativity for the home owner have more power in customization when determining mounting locations. It gives the freedom of being placed onto walls, tables, cabinets, windows (any flat surfaces) with the provided double stick tape or Velcro. Jet Squirrel promotes accessibility along with aesthetics and quality providing covertness with no adjustments needed. The installation requires no assembly. Simply plug the antenna cable into the coaxial input on the back of your TV, mount it in the desired position, perform a channel scan, and it's ready to go! There is no need to reposition this omnidirectional antenna nor does it does not require an amplifier.
http://www.youtube.com/watch?v=qL7D8UmrjbM
http://www.jetsquirrel.com/index.aspx
For its tiny frame, The Stealth Antenna packs loads of signal-grabbing power despite being significantly smaller in comparison to the majority of indoor HDTV antennas on the market. Top-quality components in this patent-pending design include 3 ft of shielded micro-thin high-speed cable to prevent any unwanted interference and promote stable signal reception. The Stealth Antenna is designed to be able to receive both VHF and UHF signals. A 40 mile range is recommended for local broadcasting coverage, and the proximity between the antenna location and the local broadcasting towers should be determined to maximize performance.
The Stealth Antenna is simply unmatched by any others in its class. This device involves no assembly hassle. It's aesthetic features combined with its high quality performance is the next step forward for American entertainment. It is the best alternative to oppressive cable packages and satellite service. This investment becomes virtually free compared to hefty cable bills. Try it now to receive real HD quality at a onetime cost.