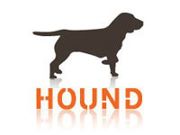 Despite poor numbers in Minnesota, Hound.com reports an upward swing in employment in the state and across the country.
Pasadena, CA (PRWEB) November 16, 2012
Job numbers for the state of Minnesota were recently released and they showed a significant drop in positions as employers cut 8,100 jobs. While this is the worst month on record for the entire year so far for the state, there's still hope. Hound.com, a job search engine, shows that open positions are actually on the rise and while this dip may be rough for the state, it's only temporary if larger trends are to be believed.
There was an average of 1,083,515 jobs listed on Hound.com for the month of September, with a marked increase over the course of the month. By the end of August, there were 1,032,500 job postings and by the end of September, there were 1,077,340 listings.
This is definitely a positive indicator for overall hiring and employment trends in Minnesota and the country as a whole. However, this can be difficult to see at the ground level where major cuts directly impact the lives of workers. According to Minnesota's employment and economy development agency, business service and administrative jobs saw cuts numbering 4,800 and government positions were cut by 1,900. These massive cuts do little to boost morale but they aren't a reason to lose hope just yet.
According to A. Harrison Barnes, CEO of Hound.com, these fluctuations in employment numbers are just a normal part of the economy. "Job numbers go up and down all the time, but it's the overall trend that matters," says Barnes. "On Hound.com, we may see deviations in listings for the job search on a day-to-day basis, but the overall trend is upward--that's what matters."
The only area that saw gains in Minnesota last month was construction, which reported 1,200 new positions. Even so, the bleak jobs report in Minnesota isn't necessarily an indicator of a downward economic trend. It may just be a bump in the road.
About Hound.com
Hound.com is a job search website that's a part of the Employment Research Institute. It's owned by A. Harrison Barnes.