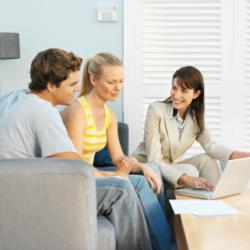 Hollywood Hills, Ca (PRWEB) November 18, 2012
Hollywood Hills homes for sale with a garage are always a preferred option among the buyers when it comes to Hollywood Hills Real Estate. Garages are an essential amenity for most of the buyers in Hollywood Hills as many of them are owners of luxurious cars that need proper parking spaces. According to a report issued by National Association of Home Builders, "The Next Decade for Housing" more than one-fourth of the buyers prefers to buy houses with a Garage that have a parking space for at least two cars if not more. Having a Garage can always work as an added advantage and can significantly appreciate the value of the house.
A Hollywood Hills real estate agent can be of great assistance in making a valuable use of the garage when selling a house. As a garage is a part of the house when selling, it is important to make it look as good as the rest of the house. As the garage is being used as the USP (user selling point), it is essential to clean it and remove everything that is extra and of no use. Do not keep the empty boxes and all the extra stuff in the garage as it will cover the space and make it look untidy. Clean the entire space out to make it look spacious and usable by the buyer. Dust all the shelves and cabinets and organize all the things in them, as it would be better not to keep anything on the floor.
Apart from the cleaning and dusting, it is important to check door openers of the garage and all other functionality equipment like automatic lights, the automatic reverse, emergency release, the wall control panel, etc. A little inspection before putting the "For Sale" board is always beneficial. Other than that, it is always good to consult a real estate agent for professional help that is always needed when making decisions such as selling a house. Red Blue Realty is one of the most known names in the Hollywood Hills Real Estate business. The company has helped numerous clients achieve their goals simply by making the garage a selling point.
Website: RedBlueRealty.com
Email: Contact(at)redbluerealty(dot)com
Phone Number: 1 - (855) 66-RBREALTY or 1- (855) 667-2732
Get social with Red Blue Realty on Facebook and Twitter!