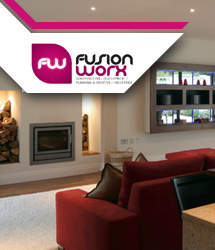 Selling your house just got easier.
(PRWEB UK) 20 November 2012
Fusion Worx, Builders in Preston, are offering a new service that helps homeowners to sell their houses. Following on from the success of Sarah Beeny's channel 4 show, they are now lending their affordable skills to transform houses in a flash.
The Channel 4 show, aptly named, "Selling Houses" takes three homeowners and points out the reasons why their house isn't selling on the market. They are then given a thousand pound each to make alterations before a potential buyer is shown round each one. The buyer then chooses the best property and in most cases makes an offer on the house.
The changes that are most popular include tasks such as wiring, finishing off refurbishments, skirting, guttering, tiling, fascias, decking, replacement windows, new fencing or sometimes new walls, bathrooms or kitchens. They are usually a small list of jobs that mount up to a to-do list that has to be completed in just one week.
Now Fusion Worx, the popular builders Lancashire are making house sellers aware that their services don't just include huge building jobs such as extensions and whole developments, they also offer a "finishing off" service too where they fix DIY disasters, do small jobs to bring the house up to standard for selling or finish off projects where people have previously run out of money or not found the time to do it themselves.
Many people who sell houses are very reluctant to spend more money on the home they will be leaving behind however the Channel 4 show has proved that they will not only increase their chances of selling they could also demand more money. As Fusion Worx are affordable and work to a client's budget they will never suggest work that is not immediately needed unlike cowboy building firms.
Andrew Brown is delighted with this new service, he says, "Everyone knows that the housing market has come to a standstill so sellers need all they help they can get to compete with other sellers in the area. Many people don't think of calling builders in Preston for little jobs however if you have one or two it makes more sense to use a trusted affordable firm that will give an honest quote rather than hiring people here and there."
Fusion-Worx is a Lancashire based group of professional industry professional's ranging from builders to joiners, to electricians to plumbers. Fusion has the ability to take on both domestic and commercial projects no matter what size the job is or what it entails. From a simple house conservatory to a restaurant or shop rebuild of re furnish we can take on and manage all work.
Blackpool builders Fusion Worx have an unrivalled local reputation for providing quality building services to the commercial and residential sectors, from small jobs to fitting one window, to full extensions and complete property developments from the ground up.