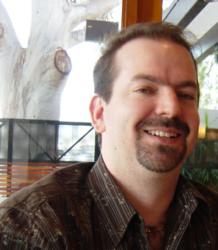 This means if the top four commercial search results are equivalent in nature, Google will show them in a different random order each time the results appear. So no one business will have a monopoly at position number one
(PRWEB) November 22, 2012
The search engine optimization industry has had to weather ongoing and dramatic changes in the last two years, as Google implements rolling algorithm changes in its quest to deliver the most relevant results for searchers. Steve Fitzpatrick from online business consultancy DigitalDomination.com, and host of the TypicalBusiness.com podcast, has, in an interview today, predicted the next major change - what he has called 'Equivalency Score'.
"We've seen a shakeup of the SEO industry this year because of the algorithm updates from Google", says Mr Fitzpatrick. "It would be crazy to assume this is the end of those changes. Instead, we can take a look at the path Google has chosen and predict what is in store in 2013."
Many businesses use search engine marketing strategies to attract new customers to their businesses, and Google is the search engine of choice for users. However, Mr Fitzpatrick revealed, since 2010 Google Trends shows that search engine optimisation interest has flat-lined, reaching saturation point.
"This, we have found, is partly due to the huge move for businesses worldwide to update their websites to be search engine friendly" he explained. "Now most commercial business interests are heavily contested in the organic search results, with very little separating the top competitors for the number one spot."
"Businesses who don't keep on top of Google algorithm changes, or fail to engage a consultant who can do this for them, could see their hard-earned rankings falter" said Mr Fitzpatrick.
Equivalency Score
This has led to what those at Digital Domination are predicting will be the 'Equivalency Score Update'.
"This means that if the top four commercial search results are equivalent in nature, Google will show them in a different random order each time the results appear. So no one business will have a monopoly at position number one" explained Mr Fitzpatrick.
"A change like this will provide challenges to business and SEO professionals who are ill equipped to deal with them" he continued. "Which is why as a professional digital agency, we have always recommended a broad approach to online marketing, and always look to the future when planning our clients' online business strategies."
More information about Equivalency Score can be found at DigitalDomination.com (http://digitaldomination.com/google-algorithm-equivalency-score/)
About Digital Domination
Digital Domination is a Digital Agency with one goal - to make businesses look good.
They do that by creating wonderful websites and adding lead generation services that are tracked, measured and improved through continual conversion testing.
About Typical Business
The Typical Business Podcast is an inspirational ideas show for business owners, managers and entrepreneurs. The podcast focuses on identifying profit leaks and provides solutions so businesses can become more successful.