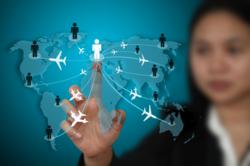 The New Year is a great time to set next year's expectations for your business
Jacksonville, FL (PRWEB) November 16, 2012
As the looming fiscal cliff approaches the helpful sales team over at Red Line Press has compiled the top three ways your business can succeed in this time of economic uncertainty. Red Line Press was established in 2008 to provide PR and Business to Business services for individuals and companies all around the globe looking to gain an edge on their competition.
Here are the top three tips on ways that outsourcing now can save you from going over the cliff next year.
Tip #1: Avoid the Holiday Burnout
Quit trying to handle the entire business yourself, learn to delegate. Hiring a virtual assistant can be a great way to handle those busy times of the year or to get the extra help you need for occasional projects. VA's are as concerned with your business success as they are with their own. In fact, their success depends a lot on your business and how successful you become. A virtual is one of the best assistants and business partners you've ever had. Just like you, they are business owners and very interested in helping their clients succeed.
Tip #2: Don't Leave Anything on the Table
Far too often as small business owners, we don't have the time or effort required to make sure we aren't leaving business opportunities behind while trying to establish new business for the future. Red Line can maximize your profitability by allowing you to focus on what is most important to your business and letting the trained staff at Red Line Press do the rest.
Tip #3: New Year, New YOU!
The New Year is a great time to set next year's expectations for your business. Why not try something new and different this year and finally get some attention on a world wide scale? Red Line can help promote your website and business through their huge offering of marketing services. It doesn't matter if you need a monthly SEO maintenance contract, or daily article writing and submission. The experienced team over at Red Line can help you reach your expectations this year and blow them out of the water. Red Line's integrated business-driven approach separates them from typical web promotion companies and they have the track record to prove it.
Editorial Contact:
Red Line Web, LLC. is a private Internet content publisher that has been in business for 18 years. They are known for leading-edge website creation, media communications, and social media marketing. For more information about a Red Line Press Release please contact Ryan Thomas // ryan (at) redlinepressrelease (dot) com