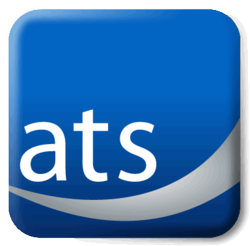 The hiring of Christine Smith, who is known and respected throughout the association software industry, will enable ATS to provide better-than-ever service and expertise for our east coast clients"
Denver, CO (PRWEB) November 18, 2012
Association Technology Services, LLC (ATS) has been a leading provider of software solutions for associations and non-profits nationwide since 1995. Now, based on growth and continually increasing demand, ATS has expanded its east coast operations with the hiring of Christine Smith, a 20 year association software industry veteran. The Washington, D.C. area-based Ms. Smith will serve ATS as Director of Business Development. She will additionally provide consulting, account relationship and management services to ATS's growing roster of east coast association and non-profit clients.
"Due to ATS's ability to help our association and non-profit clients optimize their current software and web presence, along with the growing popularity of ATS products such as Online Marketplace, WebServices and Spreadsheet Importer, we have experienced considerable growth," said ATS General Manager Stan Pickett. "This is especially true in the Washington, D.C. area and along the east coast. The hiring of Christine Smith, who is known and respected throughout the association software industry, will enable ATS to provide better-than-ever service and expertise for our east coast clients"
Ms. Smith comes to ATS with a strong background in Association Management Systems, especially iMIS. She has an extensive services background in capabilities & requirements analysis, implementation and support, to go along with substantial experience in the non-profit community.
About Association Technology Solutions, LLC (ATS)
Denver, Colorado based ATS (atsol.org) is a leading North American provider of software for associations, including installation and customization of Advanced Solution International's iMIS software - along with highly innovative and award winning applications, software, web-design, e-Commerce and other related services for non-profit organizations. ATS was founded in 1995.
Contact:
Stan Pickett, General Manager
SPickett (at) atsol (dot) org
(720) 945-7254