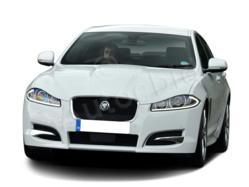 White is the most popular new car colour however used car buyers are not looking for white cars.
London (PRWEB UK) 19 November 2012
AutoeBid.com commissioned a report published today highlighting "the affects of choosing a popular new car colour on the re-sale value of your car. The report found, Blue followed by Grey and Silver are clearly the most desirable colours to have when re-selling a car, while the worlds current most popular new car colour "White" may actually hinder the re-sale value of a car.
Now it does not take genius to know that Silver and Grey has been one of the most popular colours globally for a new car over the last decade however white has become the most popular new car colour globally, according to AutoeBid.com.
It used to be a case that the only new cars ordered in white were destined for Africa, mainly down to white lasting longer and keeping cooler in the hot African sun. However PPG Industries (a global paint specialist), White is the best seller for a new car in the USA and Europe with White and followed by Silver holding the 1st position in Asia. Black then Silver/Grey were second and third respectively.
According to CEO of AutoeBid.com "People are used to sales people selling them into a colour they have in stock so when they go on-line to get a new car deal they sometimes pick a colour without thing to much about it."
"While new car buyers might be tempted to order a new car colour because it's currently popular such as white. It's important to think about the impact of the colour on not only the resale value but the increase is demand for that car in the colour chosen".
AutoeBid who supply all new car and new vans in the UK market compiled a report highlighting the most popular colours orders over the last 3 months.
AutoeBid top 5 New Car colours between August - October 2012
Position Colour Percentage
1 Grey/Silver 23%
1 White 23%
2 Black 17%
3 Blue 15%
3 Red 15%
4 Other 7%
Comparing colours new car buyers are ordering now to what used cars buyers were looking for AutoeBid found a starting difference. The below report is simply based on used car enquiries on AutoeBid in November based on colour.
AutoeBid top 5 Used Car enquiry colours in November 2013
Position Colour Percentage
1 Blue 40%
2 Black 25%
3 Grey/Silver 20%
4 Red 3%
5 Gold/Green 3%
6 Other 9%
AutoeBid has found that choosing a popular new car colour such as White can seriously affect the time it will take to find a buyer for a car on re-sale and in turn reduce the value of a car at a later date.
Naturally part of the reason for this is that White cars are still a relatively new trend and there are relatively few White used cars for sale.
Indeed, a quick search on Autotrader today found that only 5.4% of used car for sale were white, compared to 20.7% being black and 37.8% being Silver or Grey.
About AutoeBid.com
AutoeBid has access to thousands of new cars for sale, from over 1,600 new car suppliers all at the best possible price for your new car.
Your new car deals from five star dealers.