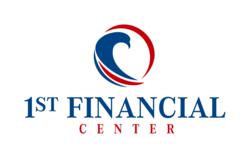 With many consumers forking out much more this year than the last 10 years, it is critical to plan and stick to a holiday spending budget.
Sacramento, CA (PRWEB) November 19, 2012
According to the National Retail Federation, holiday sales are forecast to rise 4.1% to $586.1 billion this year and shoppers are expected to spend an average $749.51 in November and December. With many consumers forking out much more this year than the last 10 years, it is critical to plan and stick to a holiday spending budget. Regrettably, for many consumers, it will take a few months to pay back creditors for items purchased during doorbuster deals and other special sales. To help lessen the urge of impulse buying, 1st Financial Center advises of 3 main debt traps for the unwary consumer to be more than wary about.
1. Black Friday Shopping Hours – Shopping hours for Black Friday have been ramped up this year and actually begin on Thursday, Nov. 22nd , Thanksgiving day, at major retailers. Also increasing temptation levels, emails with "leaked" sale specials have been circling the web since Halloween.
2. Blank Creditor Checks – Just in time for the holiday shopping rush, a few credit card issuers have mailed blank checks for their customers to use. Interest rates on these cash advances can run 20 percent or more if not paid within the prearranged period.
3. Spending Requirements – Card issuers are fastening spending requirements to reward programs and bonus offers. In order to receive and earn the bonus offers individuals must spend with the retailer's specific card.
Yet don't be discouraged. Smart spending isn't all about finding the best deals. It is imperative to be alert when trying to prevent Black Friday and the remaining holiday shopping days surrounding it from creating and increasing ones debt trouble. Luckily, 1st Financial Center has put together 5 helpful tips to prevent credit card debt this holiday season. With these tips individuals can keep spending under control and debt to a minimum:
1. Process a Strategy
Create a list of who you want to buy for, items you wish to purchase them, how much you're willing to spend and stick to it. To better help track great prices start shopping online and compare prices. By creating a spending budget such as this, cutting down on the impulse buys will be simple.
2. Restrict Credit Card Use
In order to avoid debt, limit the use of credit to a minimum. If having to use a credit card to purchase gifts, stick to one credit card with the lowest interest rate. Also, removing all other cards from your wallet or purse will help minimize the impulse of using a credit card. It is also important to remember not to apply for store cards just to receive one-time discounts. Never charge on your credit card unless you can afford to pay the bill in full when it arrives.
3. Watch Out for Particular Card Offers
Many card issuers are tempting consumers by offering incentives such as no-interest balance transfers, extra perks by meeting spending levels and increased cash back in specified categories. Card issuers know that numerous customers won't fight offers such as these; that's the main reason why consumer credit card debt is close to $600 billion.
4. Take Advantage of Layaway
Holiday layaway programs have been coming back to many large retailers such as: Kmart, Wal-Mart, Sears and Toys R Us. Some have even waived their fees in hopes to draw in customers instead of losing them to competition.
5. Give Gift Cards
If sticking to a holiday budget is proving to be difficult, default to giving gift cards. This will allow you to remain within budget and spend exactly the amount you intended.
About 1st Financial Center
1st Financial Center, is an industry innovator and well known debt relief agency specializing in debt resolution. Taking a consultative approach, 1st Financial Center hopes to help consumers by exploring the best solutions for their debt problem while encouraging them to take control over their debt. To find out more contact 1st Financial Center at 888-755-4096 or online at http://www.1stfc.com.