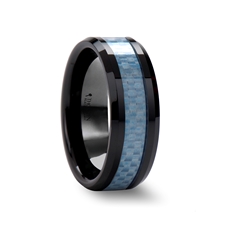 Irvine, ca (PRWEB) November 21, 2012
Larson Jewelers (http://www.larsonjewelers.com) is kicking off the holiday shopping season early with special discounts and incentives. Beginning Wednesday before Thanksgiving, they will be offering free engraving and additional coupon code discounts of 15% - 30% off their great brand name designer wedding bands
Larson Jewelers has teamed up with Thorsten Rings to bring customers the best value in tungsten wedding bands this season by offering an extra 30% off all Thorsten branded rings. To save an additional 30% off the sale price all customers have to do is enter coupon code: BLACK30. This is especially great news, since Thorsten has also just launched more new styles of tungsten rings. Some of the great new styles are a tungsten ring with emerald green color carbon fiber inlay, styles with real wood inlay, styles with mother of pearl inlay, and also a stunning style with blue and green opal inlay.
For all their other great brands, such as Triton Rings, Benchmark Rings, and Novell Design Studio, there is an additional 15% off. Simply use coupon code: BLACK15. Since becoming an authorized Triton Rings dealer, Larson Jewelers has been quickly increasing their sales of this well known and high quality brand of tungsten carbide rings. Check back on the site frequently, as new styles are constantly being added throughout the holiday season.
As an added bonus, Larson Jewelers is also offering FREE text engraving with every ring purchase. Engraving is done with state of the art laser engraving machine and will be done the same day order is placed, so there is no delay to customers' orders. "Engraving is great way to personalize your wedding band and now couples can save $70 by getting free engraving on any pair of rings they buy from us." says Jonathan Larson, founder of Larson Jewelers. They are the only company to offer free laser engraving for their customers.
As always, shopping with Larson is risk-free. Thorsten rings come with a 45 day money back guarantee and all other brands come with a 30 day money back guarantee. There are no restocking fees. Engraved rings are returnable, but please note there is a fee to remove the engraving. As always all rings come with manufacturer back warranties, which in many cases cover re-polishing and size exchanges for life.
About LarsonJewelers.com:
LarsonJewelers.com provides a wide selection of tungsten wedding bands, palladium rings, and ceramic rings for both men and women. At Larson Jewelers, we strive to provide the best customer service to make your shopping experience hassle free and informative. ''Besides offering great products and great service, LarsonJewelers.com also offers the best prices,'' says Larson. ''In fact, if you can find a better price, not only will we match it, we will beat it.''