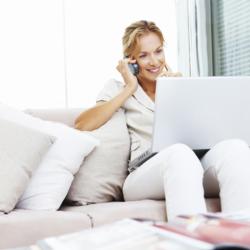 By creating a membership, we are able to offer a package at a very reasonable price for our valued clients.
(PRWEB) November 20, 2012
AccessEasyFunds Limited is pleased to announce its partnership with Benefits on Madison to bring a unique benefits package to its customers. AEF ADVANTAGE is a membership program, providing a myriad of benefits including: cellular phone protection coverage and back up; legal services; computer and device back up; home office equipment repairs; roadside assistance; and health, dental and vision benefits. AccessEasyFunds will give a 30-day trial membership* to all of its customers, with the option to continue with the membership at the conclusion of 30-days. "We are excited to bring this unique package to the approximate 100,000 real estate agents across Canada," says Arryn Greenspan, of AccessEasyFunds. "These benefits are hard to come by individually, so by creating a membership, we are able to offer a package at a very reasonable price for our valued clients." The membership program will be available starting in December 2012 to real estate agents, brokers, and their staff. This program will fill a void for many agents. Most brokerages are unable to offer benefits to their staff; this is a unique way to get them the coverage they need.  With this partnership, AEF ADVANTAGE is looking to expand its member benefits in the future: offering its members access to a wide variety of insurance and benefits based programs for themselves and their customers, such as home warranties and a plethora of other benefits. Visit AEF Advantage for more detailed information, or see our slide share.
AccessEasyFunds Limited has been serving the Canadian market since 2007, and is a leading provider of commission advance services to Canadian real estate agents.
Benefits on Madison Inc just launched in Canada to bring benefits to membership groups across the country. Its seasoned team has been providing benefits in the United States and Caribbean for the past eight years.
*members will be required to pay a $.99 activation fee.