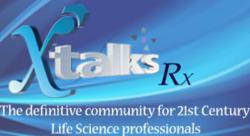 Toronto, Canada (PRWEB) November 28, 2012
With the recent emergence of new FDA and European requirements, organizing clinical trials among pediatric population is becoming increasingly complex.
These regulations are particularly important to clinical research professionals studying Type 1 Diabetes Mellitus, a condition which is particularly prevalent among pediatric populations. Learn the facts and how to best prepare for your next clinical trial!
Join our Quintiles' speakers, Cynthia Jackson, DO, Leader, Pediatric Center of Excellence, Quintiles,Paul Strumph, MD, Leader, Diabetes Center of Excellence, Robin Huff, PhD, Sr. Director, Global Pediatric Regulatory Strategy Lead, and Moderator Rick Turner, PhD, Sr. Scientific Director, Corporate Communications, as they provide insight into the various regulations which direct pediatric diabetes drug development for registration globally.
Attendees will walk away with a solid knowledge of:

What every diabetes drug development team should know about evolving EU and US Pediatric Regulations
A Pediatric Clinical Development Plan, from a Quintiles perspective
How to best plan for success
For more information about this event or to register, visit: http://xtks.in/xto-527p.
Xtalks, powered by Honeycomb Worldwide Inc., is a leading provider of educational webinars to the global Life Sciences community. Every year thousands of industry practitioners turn to Xtalks for access to quality content. Xtalks helps Life Science professionals stay current with industry developments, trends and regulations. Xtalks webinars also provide perspectives on key issues from top industry thought leaders and service providers.
To learn more about Xtalks visit http://xtalks.com/ContactUs.ashx
Contact:
Karen Lim (416) 977-6555 ext 227
clientservices(at)xtalks(dot)com