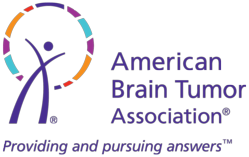 Chicago, IL (PRWEB) November 19, 2012
The American Brain Tumor Association (ABTA) announced the launch of MyCaringLink, a caregiver support tool for caregivers of brain tumor patients. MyCaringLink, powered by Lotsa Helping Hands, enables a caregiver to create a private, online community to organize help from their friends and loved ones to accomplish daily tasks become a challenge during a brain tumor diagnosis.
With an estimated 66,290 new cases of primary brain tumors are expected to be diagnosed in 2012, and November being National Family Caregivers Month, it is a critical time to launch MyCaringLink and recognizing the thousands of caregivers in the country.
"The challenges that caregivers face—as well as the vital role that they play in the lives of brain tumor patients—is all too often unrecognized or underestimated," notes Diana Sullivan, RN, BSN, director of national programs and services for the ABTA, "Caregiving is a journey in and of itself, and caregiver stress can be overwhelming. It is our hope that by helping caregivers to better leverage the many support networks they already have, our new MyCaringLink tool will help alleviate some of that stress and allow caregivers to focus on providing comfort and care to their loved ones who are living with a brain tumor."
Each MyCaringLink community features a Help Calendar for organizing tasks that friends and family can sign-up to take responsibility for, an Announcement section to keep friends updated on the patient, and an area for people to leave well wishes and messages. There are also links to the American Brain Tumor Association's website, which provides resources and information specific to brain tumors in these communities.
"We admire the leadership of the American Brain Tumor Association in addressing and funding brain tumor research, while also understanding the major role caregivers play for patients living with this diagnosis. This November, during National Family Caregivers Month, the ABTA is extending its commitment to caregivers of patients with brain tumors and we are proud to be part of the solution," said Brooks Kenny, Lotsa Helping Hands CMO and Founding Team member. "Two years ago we launched our nonprofit partner program leading organizations, and we're looking forward to working with the American Brain Tumor Association connecting community members to resources from. Together, we'll ensure that through community, everyone who needs help receives it, and anyone who wants to lend a hand has an easy way to help."
To learn more about brain tumors and to create your own caring community, visit the American Brain Tumor Association website at http://www.abta.org.
About the American Brain Tumor Association
Founded in 1973, the American Brain Tumor Association (ABTA) was the first national nonprofit organization dedicated solely to funding brain tumor research. For nearly 40 years, the ABTA has provided critical funding to researchers working toward breakthroughs in brain tumor diagnosis, treatment and care, and is the only national organization providing comprehensive resources that support the complex needs of brain tumor patients and caregivers. For more information, visit http://www.abta.org.
About Lotsa Helping Hands
Lotsa Helping Hands powers Private and Open online caring communities that help restore health and balance to caregivers' lives. More than 65 million people serve as caregivers for aging loved ones and those with chronic disease or disability. The free service brings together caregivers and volunteers through online communities that organize daily life during times of medical crisis or caregiver exhaustion in neighborhoods and communities worldwide. Caregivers benefit from the gifts of much needed help, emotional support, and peace of mind, while volunteers find meaning in giving back to those in need. To date, nearly 1.3 million members have lent a hand through a Lotsa Helping Hands community and more than 50 national nonprofit organizations partner with Lotsa to support caregivers. For more information about Lotsa Helping Hands, visit http://www.lotsahelpinghands.com.
###