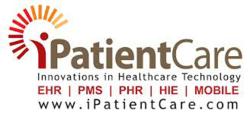 Sterling Heights, MI (PRWEB) November 18, 2012
A pioneer and specialist in mHealth and cloud-based ambulatory EHR, integrated Practice Management and Patient Portal software, iPatientCare, Inc. has announced that Bhadresh Nayak, MD, has chosen the iPatientCare healthcare suite of products.
Bhadresh Nayak, MD is a Sterling Heights, Michigan based oncologist with a residency at William Beaumont Hospital in Grosse Point. Certified by the ABMS Board of Internal Medicine, Dr. Nayak provides cancer patients with a range of treatments, including chemotherapy, hematology, and medical oncology.
Dr. Nayak's secondary specialty is Internal Medicine and he is also affiliated with St. John Hospital and Medical Center and St. John Macomb-Oakland Hospital in Michigan. The physician is now using the iPatientCare EHR and Practice Management System and Patient Portal to satisfy the needs of his family medicine and oncology practices.
In recent months, other prominent medical service providers have implemented iPatientCare suite. These integrated EHR software products are able to meet a variety of general medicine and specialty needs.
About iPatientCare, Inc.
Based in Woodbridge, New Jersey, iPatientCare, Inc. is a privately held medical informatics company. The company is known for its pioneering contribution to mHealth and a cloud-based unified product suite that includes Electronic Health/Medical Record and integrated Practice Management/Billing System, Patient Portal/PHR, Health Information Exchange (HIE), and mobile point-of-care solutions. These products serve the ambulatory, acute/sub acute, emergency and home health market segments.
Among the first to be certified by CCHIT in July 2006, the company is also CCHIT 2011 certified and ONC-ATCB 2011/2012 Certified Complete EHR for Meaningful Use. iPatientCare has won numerous awards for its EHR technology and mobile applications and an EHR system for handheld devices used by the U.S. Army for its Theatre Medical Information System. The company has received numerous industry awards and has been recognized as a preferred solution/MU partner by various Regional Extension Centers (REC), hospitals/health systems, and academies.
Visit http://www.iPatientCare.com for more information.
Contact:
iPatientCare, Inc.
One Woodbridge Center, Suite 812, Woodbridge, New Jersey 07095
Phone: 800-741-0981 | Fax: 732.676.7667 | Email: info(at)ipatientcare.com