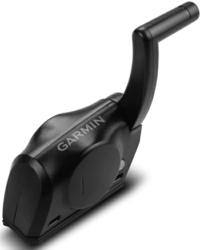 This is the biggest Garmin sale we have ever had and it all starts this week
Bozeman, MT (PRWEB) November 17, 2012
The Heart Rate Watch Company will offer a free Garmin cadence sensor, a $59 value, for cycling to all customers purchasing the Garmin 610 multi-color, Garmin 310XT, Garmin 910XT, Edge 500 and Garmin Edge 800 from November 20th until December 3rd.
"We are already offering $100 off on the black Garmin Forerunner 610 GPS watch and $150 off on the Garmin Edge 800 GPS bike computer from November 23rd until December 3rd", says Rusty Squire, President of the Heart Rate Watch Company. He adds, "Adding the free cadence sensor promotion helps cover those customers interested in other Garmin products".
Several of Garmin's GPS wrist watches can act just like a cycling computer for outdoor cycling, primarily the Garmin 610, Garmin 310XT and Forerunner 910XT. "These watches perform better than 90% of the bike computers on the market and do far better post-ride maps", says Squire. He adds, "None of them come with a cadence sensor but they all work with one".
Of course the Garmin Edge 500 is the most popular and successful bike computer in history. The Garmin Edge 800 has the best navigational and mapping system of any bike computer in the world.
"While most of these bike computers already come with one cadence sensor, we have found that many riders have two bikes or more", says Squire, adding that, "The additional cadence sensor just makes good sense and eliminates having to move it from bike to bike".
BIGGEST GARMIN SALE PLUS FREE BOOKS
"This is the biggest Garmin sale we have ever had and it all starts this week", says Squire. He adds, "We will also be giving away two free books on training and conditioning valued at $50 to every new customer for free, so there has never been a better time to visit the Heart Rate Watch Company".