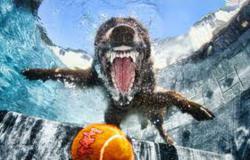 The first time I looked through the images in this great gift book, my question wasn't whether I had to have one, it was merely how to choose my favorite.
Los Angeles, CA (PRWEB) November 19, 2012
Gift guides too often feature impractical or novelty gifts that appeal to a narrow audience. The Tootzypop 2012 Holiday Gift Guide is written by the world's foremost gifting experts: women over 40! Tootzypop (http://www.tootzypop.com) is a daily blog written by and for a gang of hip, middle aged city gals, each with decades of experience buying gifts for husbands, friends, kids, parents, and loved ones. Starting Black Friday, November 23, and continuing through Cyber Monday and every day through Friday, December 7, our over-40 girl reporters share their wisdom on this year's go-to gifts for loved ones – and the middle aged women in your life.
The Tootzypop writers, all LA-based friends, represent the diverse lifestyles common to a certain over 40 demographic: married, single, or divorced; with or without kids and pets; career gals and stay-at-home moms. There's a mindset to match your every gift-giving angle. Sample Tootzypop 2012 Holiday Gift Guide posts include "Joy To The World," about creating a gift starter kit for a more planet-friendly home; "For All Your Little Friends," a love letter to Seth Casteel's dog photography for the pet lovers in your life; "At Your Service," about giving the gift of your time in a cash-strapped economy; and "That's Kid Stuff," a list of great gifts for the kids in your life. Readers will also find these posts on the Tootzypop social media sites, @Tootzypopblog on Twitter, http://www.Facebook.com/Tootzypop, with related photos on the Tootzypop Pinterest site.
"No one knows more about picking out the perfect gift than we do," says Marcia Zellers, Tootzypop Founder & Editor-In-Chief. "Once you've reached middle age and have been tailoring treasures to everyone from your boss to your in-laws for decades, you develop a keen eye for an inspired and surprising gift that really will be used or treasured in the way you want it to be."
Tootzypop, a member of the Glam Media Network, is a blog and daily email that targets an over 40 woman with a more youthful, edgy sensibility than the typical mainstream media reader. The posts are purposely kept short to appeal to this very busy demographic, and include a call to action – every post's "Do This!" -- to help the reader consider the day's thought in her own life.