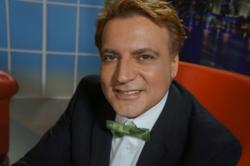 (PRWEB) November 29, 2012
"Rotator cuff injuries are being treated now using cell therapy at the center for regenerative medicine," according to A.J. Farshchian MD.
Rotator cuff tears are becoming more and more prevalent in young adults and a cause of pain and disability. The rotator cuff is made up of four muscles and their tendons. Together they form a "cuff" over the Humerus head (medical lingo: the upper arm bone). The four muscles are called supraspinatus, infraspinatus, subscapularis, and teres minor . The rotator cuff job is to lift and rotate the arm and to hold the ball of the shoulder within the joint.
Most of damages occur at the level of supraspinatus.
Some of the common symptoms are: •Pain upon lifting of the arm or lowering the arm from a fully raised position
•Weakness upon lifting or rotating the arm.
•Crepitus or crackling sensation (the sound that the above patient experiences) upon moving the shoulder in certain directions.
•In advanced cases atrophy or thinning of the muscles could be noted on the exam.
The Center for Regenerative Medicine in Miami, Florida concentrates on helping arthritic and injured people to get back to a functional level of life and their activities using non-surgical techniques and Orthopedic medicine. The center's expertise is in treatment of conditions of spine, knees , shoulders , and other cartilage damages. They have developed non-surgical and rehabilitation techniques focused on treatment and management of joint pain. Their team includes health professionals organized around a central theme.
Their website is http://www.arthritisusa.net