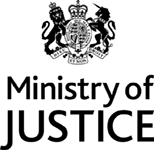 It's not just phones that are being used, TV and radio is peppered with adverts too
Manchester, UK (PRWEB UK) 21 November 2012
The PPI scandal has rocked the financial world in the UK, with few lenders left unaffected by the largest compensation scheme in British history. Likewise few financial consumers have been left un-texted or un-called by claims management companies hoping to secure their business.
According to the MOJ there are around 1000 claims management companies (CMC's) dedicated to the refunding of mis sold PPI and they stand to gain in the region of £2bn when all compensation is refunded. While many don't solicit business through cold calling or texting, which is illegal, many do end up legitimately buying customer details that have been sought this way.
Speaking about the issue Adam Fisher, Claims Manager at http://www.FastPPIClaims.org, said: "The issue of harassing texts and phone calls has been around since the beginning of the claims industry and it's become a lot worse thanks to some PPI companies, it's not just phones that are being used, TV and radio is peppered with adverts too."
He added: "By overwhelming the customer with annoying and unwanted marketing messages, PPI companies end up putting people off rather than encouraging them to claim. This is why FastPPIClaims.com don't do any advertising or phone marketing, we have a website full of information and if people want to claim, they can, with no pressure."
The problem of cold calls and texts from PPI claims companies has been highlighted recently with Justice minister Lord McNally having written to regulator about his own experiences. The Telephone Preference Service (TPS) is currently receiving around 10,000 complaints a month about unsolicited PPI calls, but as yet hasn't issued a fine for nuisance calling.
Speaking about the problem, Executive Director of Which?, Richard Lloyd, said: 'Our research found that people who sign up to the Telephone Preference Service (TPS) have about a third fewer cold calls, so it is useful. But firms calling from overseas or flouting the rules are still getting away with it.'
Some individuals are fighting back themselves, businessman Richard Herman invoiced one firm £10 for every minute he wasted dealing with their phone calls. After not paying it he took the company to court, taking call recordings with him as incontrovertible proof, the decision went in his favour.
As well as wanting contracts with CMC's to be in writing and not simply verbal; the MOJ are also investigating claims management businesses believed to be commissioning and/or receiving the leads generated from unsolicited texts. As ever; the challenge is identifying who is responsible for the texts and building up sufficient evidence of abuses to take enforcement action.