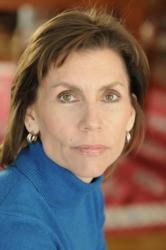 We have an impressive network of over 6,500 compassionate and dedicated mental health providers who are generously giving their time to the military and veteran community
Washington, DC (PRWEB) November 20, 2012
Give an Hour™, a national nonprofit organization providing free mental health services to members of the military, veterans of Iraq and Afghanistan, their loved ones, and their communities, along with PayPal and Zoove, unveil **GAH, a mobile giving platform that will make donating securely from your mobile phone to Give an Hour easy.
The **GAH giving platform officially launched with a full page ad in a special 24-page Veterans Day section, "Thanking Our Troops and Veterans," in USA Today.
"We have an impressive network of over 6,500 compassionate and dedicated mental health providers who are generously giving their time to the military and veteran community," notes Barbara Van Dahlen, founder and president of Give an Hour. "In addition to providing direct service to those in need, our goal is to leverage these providers in creative and innovative ways to better serve our returning troops, their families, and their communities. For example, we were proud to join our friends at Team Rubicon in assisting in the Hurricane Sandy clean-up efforts in New York and New Jersey on Veterans Day. The **GAH platform is another excellent opportunity to collaborate with two great organizations. This partnership will allow those who have smart phones to easily support our organization and the work we do," she adds.
Callers who dial **GAH from their mobile phone will hear an audio message thanking them for calling and explaining that their donation will have a significant impact on the lives of service members, veterans, and their families. They will then receive a text message with a link to a PayPal-powered mobile donation page giving users the opportunity to donate using their secure PayPal account or credit card.
"Over 200,000 nonprofits received more than $3 billion in donations through PayPal in 2011. We're excited to offer this new mobile donation capability to Give an Hour, giving people the ability to easily and securely provide financial support to an organization delivering critical mental health resources to veterans and their families" remarked Walt Doyle, GM of PayPal Media Network. "We are excited to partner with Zoove and provide this mobile donation capability across a wide variety of media channels, including print, TV, and live events. We hope to support many other nonprofits and their great work with this innovative mobile donation experience."
"We are deeply honored to support Give an Hour. Our company is committed to leveraging the power of the StarStar mobile platform to positively impact people's lives," said Joe Gillespie, President and CEO of Zoove. "By making a simple phone call, people can quickly contribute to this important cause and support our returning veterans, dedicated service members, and their families."
About Give an Hour™
Give an Hour is a nonprofit 501(c)(3), founded in September 2005 by Dr. Barbara Van Dahlen, a psychologist in the Washington, D.C., area. The organization is dedicated to meeting the mental health needs of military personnel, their families, and the communities affected by the ongoing conflicts in Iraq and Afghanistan. As of August 2012, Give an Hour has approximately 6,500 providers across the nation—in all 50 states, D.C., Puerto Rico, and Guam—with more volunteer mental health professionals joining its network every day. In addition to counseling, providers also consult to schools, first responders, employers, and community organizations. Give an Hour has already provided over 70,000 hours of free service, valued at more than $7 million. To learn more, visit http://www.giveanhour.org or http://connected.giveanhour.org.
About StarStar:
StarStar is a revolutionary new approach that enables individuals to connect to brands, companies, causes and one another via a simple phonecall. StarStar is easy, fast and familiar. The StarStar mobile engagement platform can reach more than 250 million people, targeting and delivering unique content across any media campaign type. Simply calling a StarStar code enables access to promotional content, apps, mobile websites, video, music, one-click purchasing, special deals, and social networking capabilities. Experiences can be customized in real-time to location, mobile device, carrier type, or other specifications. The resulting data analytics provides businesses with an unprecedented level of insight into audiences based on geo-targeting and actions taken. In this first year of implementation, StarStar has generated positive mobile branding and engagement results for Google, L'Oreal, The American Red Cross, Wounded Warriors, MTV, Lexus, Unilever, UPS, National Geographic, The Home Depot, Groupon, Capital One, Dunkin Donuts, Intuit, Suzuki, American Idol, ABC News, Dell, ESPN, Ford, Sports Illustrated, The Girl Scouts, and many others. The company has more than one hundred satisfied clients and has reached millions of people through their campaigns –penetrating the marketplace much more quickly than anticipated. The StarStar Me service enables individuals to connect via a personalized mobile phone number, and has recently launched on Sprint, coming soon to subscribers from all major carriers. For more information, please visit http://www.starstar.me