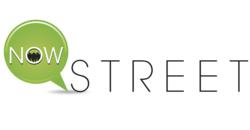 THERE HAS NEVER BEEN A MORE FAVORABLE CLIMATE FOR WOMEN TO LAUNCH NEW BUSINESSES & MAXIMIZE INVESTMENT RETURNS
New York, NY (PRWEB) November 20, 2012
NowStreet Media, leader in financial markets' reform, is pleased to announce the agenda for its much anticipated "Women Transforming Our Financial Markets Symposium" being held on Tuesday, December 11th at Chadbourne & Parke's conference center at 30 Rockefeller Plaza in New York City.
Presentations, workshops and panel discussions during an extensive full day program will address how new legislation, including the legalization of crowdfund investing and general solicitation, is transforming the financial markets and creating the optimum climate for America's women to launch new businesses and maximize investment returns.
Speakers include:

Dara Albright, Founder of NowStreet
Amy Cortese, Accomplished Journalist, Speaker & Author
Luan Cox, Founder & CEO of Crowdnetic
Doug Ellenoff, Member of Ellenoff Grossman & Schole
Judith Feder, Managing Director at du Pasquier & Co., Inc
Gloria Feldt, Inspirational speaker, Author
John Frankel, Partner at ff Venture Capital
Sara Hanks, Co-founder and CEO of CrowdCheck
Hazel Henderson, Founder of Ethical Markets Media, LLC
Matthew Henninger, Founder of CEDI Society
Lori Hoberman, Partner of Chadbourne & Parke
Constance Hunter, Global Economist & Senior Advisor at ISN CC
James A. Jones, Director of Business Development for Accuplan
Jason Jones, Portfolio Manager of HighStep Capital
Candace Klein, Founder of Bad Girl Ventures & SomoLend
Connie Koch, President, Southern California Region of Keiretsu Forum
Danielle Lanyard, Founder of Green Breakfast Club
Mitchell Littman, Founding Partner of Littman Krooks
Gene Massey, CEO of MediaShares
Brian Meece, CEO of RocketHub
Monika Mitchell, CEO of Good Business International
Vince Molinari, CEO of Gate Technologies
Kathleen A Murray, Angel Investor and CEO of BoardmyBiz.com
Scott Purcell, Founder of Arctic Island
Phil Reicherz, Founder & Managing Partner at Magnolia Ventures LLC
Stacy Robin, Director, Marketing at EisnerAmper
Judy Robinett, Prominent Venture Investor
April Rudin, CEO of The Rudin Group
Barbara Russell, Co-Founder of The Social Internet Fund
Rich Salute, Capital Markets and SEC Practice Director with J.H. Cohn
Dr. Charles Sidman, Managing Partner of ECS Capital Partners and Angels
Greg Slamowitz, Co-CEO of Ambrose Employer Group, LLC.
McKenzie M. Slaughter, CEO of Prohaus Group & Beauty & The Bull Magazine
Robin Smith, M.D., MBA, Chairman & CEO of Neostem, Inc
Karla Valas, Managing Director at Fidelity Charitable
Kim Wales, Founder of Wales Capital
Michaela Walsh, Honorary Trustee of Women's World Banking (WWB)
Freeman White, CEO of Launcht
Bestselling author, speaker, and professor, Gloria Feldt, will be hosting her acclaimed "Women, Power, and Leadership workshop". This 45 minute interactive session will provide participants with the practical "Power Tools" needed to become unlimited in their lives, leadership, and careers. To sign up for this valuable workshop, please email us at workshops(at)nowstreetevents(dot)com.
There will also be an opportunity to demo the cutting-edge platforms that are driving the industry forward and helping the private markets to transition into a viable and functional institutional marketplace.
Attendees will include primarily female entrepreneurs, crowdfunding professionals & enthusiasts, angels, accredited investors; investment bankers; wealth managers; VCs; family offices; incubators; private equity firms; pre-IPO fund managers; hedge funds; brokers; secondary stock specialists; equity analysts; select members of the media as well as tax, legal and regulatory experts.
To download the full the agenda, please visit http://nowstreetjournal.files.wordpress.com/2012/11/agenda-for-women-transforming-our-financial-markets-symposium.pdf. Admission tickets can be obtained at http://nowstreetwomen.eventbrite.com/. Complimentary press passes will be provided to pre-approved journalists and editorial staff. Please email us as press(at)nowstreetevents(dot)com for information on obtaining a press pass.
Dara Albright, NowStreet's Founder, commented, "This symposium will allow some of America's most accomplished business leaders to share their wisdom and encouragement with today's rising female stars. We are eager to help more women achieve success in a transforming marketplace, and we are truly grateful to have the opportunity to honor the ladies who continue to raise glass ceilings and inspire new generations."
ABOUT NOWSTREET:
Symbolizing the capital markets of tomorrow and the hope for a more prosperous economic future, NowStreet is known in various financial circles for its commitment to restoring economic prosperity through its efforts in repairing market structure. NowStreet has been on the forefront of many recent market transformations. We were one of the earliest voices covering the JOBS Act and advocating for a respectable new marketplace to support smaller cap growth companies. NowStreet's acclaimed industry events attract some of the most prominent speakers in the financial industry as well as the legislature and provide investors; investment bankers; wealth managers; crowdfunding professionals and enthusiasts; VCs; family offices; incubators; private equity firms; pre-IPO fund managers; brokers; secondary stock specialists; equity analysts; entrepreneurs and small business owners; journalists as well as tax, legal and regulatory experts with an unparalleled informational and networking experience – all in a framework specifically designed for uncovering new opportunities and securing business. As a result of its numerous ground-breaking events and cutting-edge market commentary, NowStreet has rapidly emerged as a respected opinion leader in the industry and is continuously sought after for advice, guidance and referrals. Additional information can be found at http://nowstreetjournal.com/