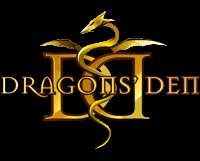 "We consider this the iPhone 5 of alert sensors," says Crossman. "It is a must have for this Christmas season."
Ottawa, ON (PRWEB) November 21, 2012
If you haven't taken notice of the high-tech developers at Impakt Protective, and the brains behind the latest gadget to hit the sporting goods market, then start now with their upcoming Dragons' Den episode. The Shockbox wirelessly sends impact data to your smartphone when a player receives an at risk hit that may result in concussion.This helmet sensor is a vital tool for concussion management.
Impakt Protective, an Ottawa based start up company is no stranger to being in the hot seat as they helped develop the military helmet standard and have been included in various round table discussions in Canada and the United States as subject matter experts. "The Dragon's Den is no exception to being in the hot seat but doing the pitching is a whole other side of our story," says Danny Crossman, CEO.
"I can't tell you what happens so you will have to watch and see but I can tell you that being on this side of the ask was very interesting and we are thrilled to be part of a show of this caliber," says Crossman.
With the release of their new helmet sensor for concussion management, the Shockbox is a device parents, coaches and trainers need to take notice of in order to stay current in the technology available in this sector and the safety of players. The Shockbox is available in several sports such as hockey, football, lacrosse and ski and snowboard. "We consider this the iPhone 5 of alert sensors," says Crossman, "it is a must have for this Christmas season."
Impakt is using the helmet impact sensors to continue over 2 years of research studies to determine how these sensors can potentially be used in minimizing concussion. In addition, the sensors also allows coaches and trainers to record and maintain a history of head impact data for each player and assist them in making more informed decisions from the sideline for players who may be at risk of receiving a later concussion. The technology and software packed in this little device is really intelligent and its about time the sporting goods industry sees progression in the technology space.
Increased awareness of sports related minor traumatic brain injuries (mTBI) continue to gain interest from different groups in the medical, sports and parenting community. These concerns and discussions are the result of media reports of high profile player injuries in professional sport and the increased risk of head injury for many recreational athletes. At the recreational level, approximately 1.6-3.8 million related mTBI incidents occur in the United States every year and in most cases minor incidences are not treated at the hospital [1]. The estimated medical and indirect costs of minor traumatic brain injury are reaching $60 billion annually [1]. To read more, please download the paper called Impact Sensor Comparative Analysis Paper.
[1] Langlois, J.A., Rutland-Brown, W. & Wald, M., "The epidemiology and impact of traumatic brain injury: a brief overview," Journal of Head Trauma Rehabilitation, Vol. 21, No. 5, 2006, pp. 375-378.
The question is, what's next for this company? That is the same question asked by the Dragons on CBC's hit series Dragons' Den. Tune in November 28th, 2012 8pm EST to find out if the Dragons are IN or OUT.
About Impakt Protective Inc.
Incorporated in 2010, Impakt is a privately owned high‐tech sensor company located in Ottawa, Canada and the creation of Danny Crossman and Scott Clark. Danny Crossman, a former Army bomb disposal officer and Business Development executive, led the development of numerous life‐saving technologies such as the bomb suit, featured in the movie The Hurt Locker; Advanced Combat Helmet impact pads; roadside bomb jammers used by the USMC and recently the Helmet Impact Sensors used by US Army and USMC to monitor mTBI in deployed soldiers and marines. Scott Clark is an active hockey player, coach as well as hockey Dad, and a former software high tech executive with experience in Program Management , Business Intelligence and Operations.
# # #
For further information on the Shockbox or Impakt Protective, or to schedule an interview please contact: Lindsay Donnelly 613‐271‐3780 x 260 or lindsay(at)impaktprotective(dot)com.
If you are interested in speaking to any of the Dragons or host Dianne Buckner, please feel free to contact Erin Richards at CBC, (416) 205 7994, Erin.Richards(at)cbc(dot)ca.