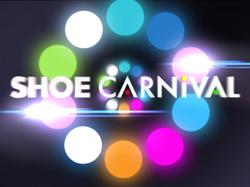 Evansville, IN (PRWEB) November 19, 2012
Shoe Carnival announced today that its stores nationwide will open their doors at midnight on Thanksgiving to welcome eager Black Friday shoppers. On Thursday, November 22, the Shoe Carnival Black Friday Circular will arrive in newspapers across the country and appear online at http://www.shoecarnival.com. Featured in the circular are shoes for men, women and children at extra low prices. The first 100 customers in line at midnight on Thanksgiving will receive a Surprise Reward Card worth at least $10, and one lucky customer will win a $100 Reward Card. Black Friday Deals and Doorbusters have been extended and will be good for a whole twelve hours this year- midnight until noon. Shopping Spree Giveaways worth $100 will be given away throughout the morning!
Those who can't wait until Thanksgiving to discover all the great values packed in the company's Black Friday ad can get a sneak preview by visiting Shoe Carnival's website at http://www.shoecarnival.com today, to find the location nearest you. Customers can view their local circular, view Doorbuster Deals, giveaways, coupons and much more. Brand new this year is something else to be thankful for, customers can shop our Doorbuster deals on Thanksgiving Day online! Check out http://www.shoecarnival .com anytime on Thursday, November 22nd for our unbelievable low prices on mens, womens, and children's shoes.
"We're extending our Black Friday shopping hours to help shoppers save even more on must -have footwear for the holidays. Our customers love the thrill of Black Friday shopping and equally enjoy getting an early start on their search for the best deals," said Todd Beurman, Senior Vice President of Marketing." All season long we've worked hard to provide our customers with additional ways to shop and save, and now we're excited to open Shoe Carnival stores across the country at Midnight on Thanksgiving."
The Shoe Carnival shopping experience offers surprising values on name brand shoes like Nike, Asics, Sperry, New Balance and much more, with an exciting environment and a staff empowered to surprise our customers every day. Shoe Carnival's spontaneity sets them apart from other shoe stores and makes shoe shopping as fun as it should be. Put Shoe Carnival at the top of your list for the place to be at midnight on Thanksgiving.
###
About Shoe Carnival
Shoe Carnival, Inc. is one of the nation's largest family footwear retailers, providing the convenience of shopping at any of our 352 stores in 32 states and Puerto Rico as well as online. We offer customers a fun shopping experience with a broad assortment of moderately priced dress, casual and athletic footwear for the whole family with emphasis on national and regional name brands. We differentiate our retail concept from our competitors' by our distinctive, promotional marketing efforts. Headquartered in Evansville, IN, Shoe Carnival trades on the NASDAQ Stock Market under the symbol SCVL. Visit http://www.shoecarnival.com for more information.