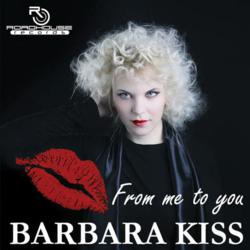 hungary UK (PRWEB) November 20, 2012
Barbara Kiss Biography
Barbara began singing, dancing and playing the piano at the age of 6. At the age of 14 she began dreaming of becoming an international pop star, the first from Hungary. Therefor she found the perfect vocal coach in her home town, a well-respected jazz singer who taught Barbara every little secret she knew.
A couple years ago Barbara started working with a music consultant, MC-Input, who helped her get in contact with the Italian producer Endrik Favero and recorded her first song. She had written it herself and it was called 'Your smile.' It was written in Montebelluna, Italy. She had her first official photo shoot in Florence, Italy and her first official website (http://www.barbara-kiss.com) launched a few weeks later. In the beginning of 2010 she traveled to Los Angeles to her consultant, Gingio Muehlbauer, and he started introducing her to producers, songwriters, musicians and engineers. She won them over with her colorful, interesting and unique personality and some producers offered her a recording session. That is how her musical repertoire grew from 1 song to 6 songs in just 6 weeks. She worked with Marcus Nand, Chris Wonzer (engineer for Linda Perry), Kristian Nord (producer for Tokio Hotel), Irene Peet, Boi and JD Salbego (Arthouse Entertainment).
After returning to Hungary she continued to record songs, performing and perfecting her vocal and dancing skills. She searched for opportunities and she approached Block Starz Music, who were looking for upcoming female singers for their new compilation 'She Got Next 2011.' Her song 'Catch Me' was chosen. To help promote the single, Barbara shot her first video for the song. She continued recording and started collaborating with rapper Ill Scorsese on 2 songs, 'Sleeping Beauty' and 'On The Dancefloor'. 'Sleeping Beauty' was released on Illa Scorsese's album 'The Unauthorized Biography' and they shot a video for the song which was released March 19th and already has more than 23.000 views.
All the while Barbara recorded a new song written by herself about the struggles she faced while fighting for her dreams called 'Hero of my life' and shot a video based on her vision. The video was released on April 18th and gained Barbara well-deserved recognition. Her songs are played on many independent and online radio stations.
During the summer of 2012 Barbara finished recording her 12-track debut album and shot a video while recording the song 'Memories.'
In October 2012 she moved to London, UK to have some better opportunities and get some recognition. She was interviewed on Alpha Sessions about her debut album and the release of her new single 'Perfect Night.'
Right now she's working on new songs constantly and performing at every chance she gets. Her drive and focus has never been this strong and she's ready to take on the world.