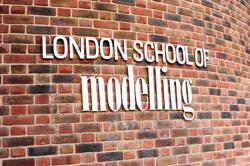 I had such a fantastic time at London School of Modelling. It was such a great experience and all the staff are so lovely - Nadine; Former Student
London (PRWEB UK) 21 November 2012
The London School of Modelling has recently received a high number of fantastic reviews thanks to their outstanding modelling training and education and a continued string of successes.
Nadine, a former student of the school gave a review and said: "I had such a fantastic time at London School of Modelling. It was such a great experience and all the staff are so lovely. I really learnt a lot and I feel much more confident in pursuing a modelling career. It was absolutely fabulous, the photos turned out amazing and I'm so glad I went." Another former student, Jasmine, said: "I had an amazing experience during my modeling boot camp at London School of Modelling. Everyone was so friendly as they helped me to gain confidence in front of the camera."
Success stories include Megan, a graduate from the school on the catwalk at London Fashion Week and Courtney Melville who appeared in print in the Italian Vogue magazine, one of the leading global fashion magazines.
Debbie King, Executive Director of the London School of Modelling, commented that she is over the moon with the recent reviews that the school has received. In an interview, she talked about how the school came about. "I was speaking with some American dancers, who told me that back home there are model academies where you get trained in how to walk the catwalk , how to pose, how to find work as a model, how to do your hair and makeup for castings etc and they told me there was nowhere like this in the UK." When asked what makes the school successful, King said "We care about our students. We are successful because we offer honest nurturing advice to our students. Our staff are experienced and first class."
The London School of Modelling featured in a hit TV series, 'Models, Misfits & Mayhem' on ITV2 in 2011. Visit our website to find out more.