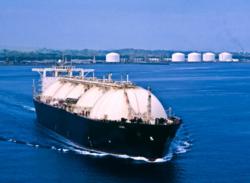 "This will add a whole new level of market transparency to oceangoing bulk energy commodities." - Matthew Burkley, CEO Genscape
Louisville, KY (PRWEB) November 20, 2012
Genscape, a pioneer in the research, development, and deployment of patented in-the-field energy infrastructure monitoring systems, today announces a new strategic partnership with Commodity Vectors, a UK-and-Ireland-based commodity research firm.
Genscape will provide its patented and largely land-based energy monitoring expertise to Commodity Vector's proprietary maritime analysis technology to deliver a more complete picture of real-time energy flows, both on land and sea – worldwide.
"We are delighted that Commodity Vectors has chosen Genscape as its key strategic partner," said Mathew Burkley, CEO of Genscape. "This will add a whole new level of market transparency to oceangoing bulk energy commodities."
"We chose Genscape as our strategic partner because of their unique ability to empirically measure real-time energy inventories and flows," said Matthew McDwyer, CEO of Commodity Vectors. "They are defining the next era of fundamental energy data acquisition and analytics."
ABOUT COMMODITY VECTORS
Based in London and Dublin, Commodity Vectors' proprietary learning algorithms and advanced mathematical models provide unrivalled real-time data, analysis and forecasts on maritime energy flows globally.
ABOUT GENSCAPE
Genscape uses a wide range of infrared camera systems, electro-magnetic field monitors, high resolution aerial photography and other state-of-the-art techniques to measure and collect data on plant trips and outages, energy flows, inventories and flow rates. The data is then normalized and analyzed by a large staff of meteorologists, economists, and analysts using sophisticated mathematical models and algorithms. The data is presented in a series of maps, charts, and graphs so market participants can "see the energy" across a locality, region, or continent. The service also delivers alerts and market analysis, and paid subscribers get access to additional data and live, on call analysts to answer questions and deliver customized data.