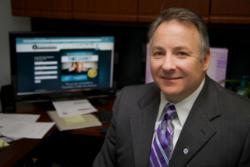 My motivation was to help people out of a situation that is corrupt and where deception is purposely built into the sale presentations.
Mount Juliet, TN (PRWEB) November 26, 2012
Purchasing a timeshare is a dangerous decision that can have serious repercussions. One company's research has determined that timeshares are not an investment and will depreciate faster than any other purchase a consumer can make. "When you purchase a timeshare you are only purchasing the chance to have time at a particular resort. There is no real value and nothing you can touch when you are sitting at home", says Sean Austin.
Austin is the co-owner and founder of Timeshare Advocacy International, a company that specializes in helping clients extricate themselves from unfair–and often illegal—timeshare contracts. The four-year-old firm, based in Mt. Juliet, TN right outside Nashville, has hundreds of clients from all over North America. TAI is often the avenue of last resort for those burdened with unwanted timeshares, but customers usually find that the company's strategy—to fight fire with fire—is one they should have turned to first. If there's one thing that works in fighting back against less-than-ethical timeshare outfits, it's those companies' own stock in trade: persistence.
Austin embraced his particular niche after retiring from a 21-year career in the Navy and going to work in sales for the largest timeshare company in world. "I was never more miserable in all my life," he says. He not only quit but began helping people get out of their timeshares, not a case of biting the hand that had fed him but rather one of taking up arms against a ravenous beast.
"My motivation was to help people out of a situation that is corrupt and where deception is purposely built into the sales presentations," Austin says.
When he started there was only one company claiming to do what he did, and when they folded without refunding any of their customers, the field was his. He got clients through word of mouth and by blogging for hours on end, and his success brought in more business and encouraged him to open an office and hire a staff. Today TAI employs about a dozen people in the Nashville area and has affiliations with other timeshare-relief organizations across the country. Austin says he's driven by the desire to help others and buoyed by the belief that his efforts constitute a ministry of sorts. It's a ministry whose guiding principle might be summed up in the words: TAI helps those who seek help themselves.
TAI's advocacy process begins with a free consultation. Its consultants have heard all the horror stories, but every unhappy timeshare owner is different. Once a client has agreed to work with TAI, the staff tailors a customized plan of action. The plan involves working with various agencies on the national, state and local level who are equipped to assist with timeshare aid. TAI assists the client in preparing agency letters and then in launching an assault on the timeshare organization itself. Each of these, also, is different in its own way.
Complaints against timeshares are many and varied, but a singular theme running through them all is that buyers are subjected to unreasonable pressure and dubious claims as to a timeshare's investment and rental/resale value. Many people, sad to say, buy a timeshare out of frustration with the selling ordeal, and end up with something that's tainted from the start.
"Timeshare marketing, sales presentations and closings are designed to confuse customers and keep them from knowing just what they're purchasing," Austin says. And after they've purchased, often they're too drained, stunned, or downright embarrassed to think about striking back. That's where TAI comes in; not the least of its services rendered is to give the timeshare owner the confidence to stand up to the seller.
And TAI is so confident that it can help the client that it offers a money-back guarantee.
Timeshare owners often liken their entanglements to a shadow hanging over their horizon. Sean Austin won't be accused of "blue-skying" anyone, but what better investment can there be than one that will clear away the black clouds that are sure to bring bad weather to sailors on the timeshare seas?
Timeshare Advocacy International LLC is located in the Nashville, TN. area. Call 1-877-350-7899; visit http://www.timeshareaide.com.