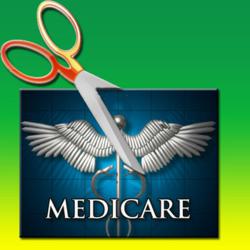 Record numbers of boomers need personal help to compare dozens of Medicare Advantage plans during annual enrollment.
Fort Collins, CO (PRWEB) November 20, 2012
As record numbers of boomers sign up for Medicare Advantage plans during annual enrollment, the need for customer service has never been greater due to volume and plan complexity. This year, Health and Human Services found most counties offer an average of 26 Advantage plans that may have different requirements and benefits. All must provide standard Part A and B benefits, but many expand on original Medicare. The extra benefits range from help with dental care, eyeglasses, and hearing aids, to memberships at health clubs. To meet the challenge, Medigap Advisors offers a new experience in customer service.
Many U.S. businesses have reduced customer service to navigating a phone menu or leaving a message, but the leading online specialist in Medicare plans has acted on what clients say they want.
While customer service has been the focus of several studies, the American Express Global Customer Service Barometer yielded some of the most interesting survey results. It not only looked at satisfaction in the U.S., but also in Australia, Canada, France, Germany, India, Italy, Mexico, the Netherlands and the United Kingdom. People in the U.S. placed more value on good customer service than those in all of the other countries with the exception of India. The measurement was based on how much more people said they would pay for good service.
In the U.S., nearly two-thirds of participants reported losing their temper and asking for a supervisor. Sixty percent said businesses have not focused on good customer service, and having to hold for a representative was a leading cause of frustration.
In sharp contrast, Medigap Advisors has replaced recorded messages with a live receptionist. Boomers who have specific questions can ask a licensed agent immediately, or set up an in-depth analysis of the plans available in their area. When they develop this advisory relationship, they can contact the same agent directly in the future so they deal with someone who is knowledgeable both about their health care needs and the plans that can meet those needs.
More personal interaction and greater follow up on how clients describe their experience pushes Medigap Advisors to hone the client experience. Beyond personal interaction skills, these advisors are responsible for extensive research. Medicare beneficiaries, children of parents eligible for Medicare, and other caregivers can access Medicare plan education with live question-and-answer teleseminars.
About Medigap Advisors:
As the nation's leading independent online expert on expanding Medicare, Medigap Advisors offers personal service to help Medicare beneficiaries strip the mystery from Medicare.
Along with beneficiaries, children of parents approaching retirement and other caregivers may participate in live Question and Answer Sessions during the How to Get the Most from Medicare teleseminar. Complementary registration is available at http://www.MedigapAdvisors.com/teleseminar.htm.
Medigap Advisors also provides confidential consultations to compare coverage options from different insurance companies by calling 1-877-234-3150 between 9 AM and 11 PM Eastern. In addition, powerful online tools to cut the cost of health care are available at http://www.MedigapAdvisors.com.