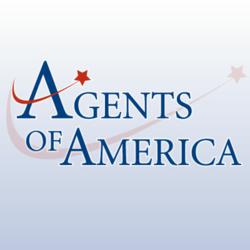 "We believe CenterPointe Solutions has assembled the best products, services, information, and people, all in one economical, easy-to-use platform" Angelo Gioia, Executive Director of AgentsofAmerica.ORG
Las Vegas, NV. (PRWEB) November 26, 2012
AgentsofAmerica.ORG (AOA) is excited and pleased to announce it has formed a strategic partnership with CenterPointe Solutions Inc. AOA thru its "Marketing Resource" platform has created alliances with some of the insurance industry leading service providers, who primary objective is to help agents create more revenue opportunities as well as help them build and expand their current client base, explained by Angelo Gioia, Executive Director of AgentsofAmerica.ORG. "We believe CenterPointe Solutions has assembled the best products, services, information, and people, all in one economical, easy-to-use platform."
In a rapidly changing economic environment, Insurance Agents and Brokers are constantly being challenged to retain and as well as grow client base. CenterPointe Solutions has products specially designed to protect what Insurance Agent values the most, namely their client from outside interference of other payroll companies and other providers promising lower cost and better services. Since most insurance buyers also purchased payroll and human resources consulting services from third party vendors, these 'payroll vendors' ultimately sell workers' compensation insurance as well as other insurance and employee benefit related products. CenterPointe Solutions approaches the market a little differently, they offer both Payroll and Human Resources consulting services that are based on changing market conditions and unlike many other payroll companies they work with the agent not in competition with the agent.
The everyday challenge and opportunity for an insurance agent is to provide new, value added services that their clients will embrace by creating a new income source and increasing an existing client base by offering a more comprehensive payroll administration and integrated insurance solutions, agents can do just that.
With the passing of the Affordable Care Act has been a big question since it became law every Insurance Agent with a commercial client is faced with the challenge on educating and advising their clients as to the next steps. President Obama's re-election means that his legislative accomplishment, the Affordable Care Act, will fully come into effect. As a matter of compliance and operations in daily life, the law has a huge impact. People do not yet understand how enacting the law will happen. The federal government has never tried to expand private insurance coverage to millions of Americans, and it will need cooperation from every state. The requirement to purchase insurance for millions of Americans will affect employers and individuals as of Jan. 1, 2014. States have to decide whether to set up a health insurance exchange, a marketplace where individuals will shop for health insurance benefits. If states fail to set up a state run exchange, the federal government will take over the task.
Understanding this issue will be one of the most significant challenges an agent faces this coming year, CenterPointe understands these problems and has developed practical solutions through the use of payroll that perhaps may not have been considered viable in the past, and can be used today in solving their clients need
About CenterPointe Solutions
Unlike other payroll and HR consulting providers, CenterPointe enters a relationship intending to be your partner for decades to come. We are prepared to fine‐tune and customize our services to better fit the needs of your clients. Our strategy creates and reinforces strong loyalty for its partners. Our plan distinguishes itself as an organization that creates business solutions for its partners creating true and measureable economic value for clients and the agency.
Our company is composed of business professionals who offer high quality consulting, payroll and financial products and services to the individual and business marketplace. Our professionals have extensive experience and knowledge in the products they offer as well as the expertise on how to use those products to provide maximum benefit and protection to the clients we serve. It is our commitment and desire to establish trust and a long lasting relationship with our clients. This commitment has served us well throughout the years. We take pride in knowing that our clients keep returning to us for advice.
AgentsofAmerica.ORG has partnered with CenterPointe Solutions, which provide payroll and administrative services to small, medium and large businesses. Michael Peterson, Director of National Sales said, "Our mission with is to deliver extremely useful information in a variety of topics to business owners, in such a way to inform, educate, and provide answers in a useful format that the information may be used every day. By solving their client's problems, we offer the greatest opportunities for success while concurrently reinforcing their own value to their clients."
For more information, Contact CenterPointe (http://www.agentsofamerica.org/form_centerpointe_contact.php) or call Phone: 800-340-5856, http://www.centerpointesolutionsinc.com
About AgentsofAmerica.ORG
AgentsofAmerica.ORG is an Insurance Agent's Association and indispensable resource for news, products, services, education, and industry information throughout America. The organization's mission is to deliver the BEST people, products, information, and services to agents all designed to help them manage and grow their business and provide ongoing value to their clients. Our motto is "Bringing the BEST Together". AgentsofAmerica.ORG is offering an FREE MEMBERSHIP and FREE EBOOK to anyone interested in learning about the valuable benefits the new organization offers. All members are eligible for additional discounts and access to an extensive array of other membership programs. Visit http://www.AgentsofAmerica.org for more information.