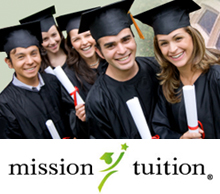 the Global leader in women cosmetics
Las Vegas, Nevada (PRWEB) November 21, 2012
Cardiff International, Inc. (Symbol: OTCBB: CDIF) today announced "AVON" is now part of the Mission Tuition merchant coalition. As an AVON affiliate, we are partnering with the largest direct seller of beauty and beauty-related products in the world with $11 billion in annual revenues.
AVON is a global leader in beauty, focusing on innovative skincare, makeup and personal care products. Noteworthy award winning brands include ANEW and Skin So Soft. In addition, AVON offers 100% money-back guarantee satisfaction on all purchases. Avon is a company steeped in tradition, grounded by its core values and principles as well as its vision "to be the company that best understands and satisfies the product, service and self-fulfillment needs of women – globally."
Daniel Thompson, Chairman/CEO states, "We're thrilled to add the global leader in women cosmetics to our Mission Tuition merchant coalition, it's always rewarding when we can add a first class company like AVON".
Cardiff International, Inc. (CDIF) Mission Tuition site was designed to help parents save for their children's future educational needs without putting a strain on their income. Cardiff created Mission Tuition a tax-free educational savings program providing an "educational savings" platform for parents and loved ones.
Cardiff continues building one of the America's largest merchant coalitions.
This news release contains forward looking statements within the meaning of the Securities Litigation Reform Act. The statements reflect the Company's current views with respect to future events that involve risks and uncertainties. These risks include the failure to meet schedule or performance requirements of the Company's contracts, the Company's liquidity position, the Company's ability to obtain new contracts, the emergence of competitors with greater financial resources, and the impact of competitive pricing. In the light of these uncertainties the forward-looking events referred to in this release might not occur.