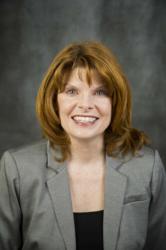 Edwardsville, IL (PRWEB) November 20, 2012
Southern Illinois University Edwardsville Chancellor Julie Furst-Bowe will spend the first week in December in Kuala Lumpur, Malaysia, as the keynote speaker at the Zairi Institute conference on competing in the digital economy.
The focus of the event, which will take place Dec. 5-7 at the Palace of the Golden Horses, will be on determining how excellence can prepare organizations for modern competitiveness and sustainable performance. Furst-Bowe will speak on "Driving Excellence in Higher Education: How to Avoid Swimming Against the Tide." She also will lead a workshop titled "How to Become a World Class University: Excellence Capability Through the Malcolm Baldrige Framework."
According to information made available by the Zairi Institute, the conference was designed "to bring relevance to the meaning of excellence and quality in a modern economic context." The event will focus on defining the new economy—first as it has made globalization and business competitiveness the norm for the delivery of products and services. Another focus will be on managing customer experiences through incorporating the use of technological advances.
The literature states that competition in a digital economy will be assisted by the technological revolution. Three new important, emerging resources will be examined for their ability to govern organizational behavior. These resources include the connectivity cloud, which allows for the transfer of information; the resource cloud, which enables data storage; and the social cloud, which facilitates networking and collaboration.
For more information, visit the Zairi Institute, ziconferences.com