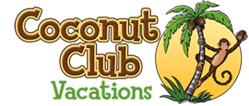 Miami, Florida (PRWEB) November 19, 2012
Coconut Club Vacations is well known for their dedication to their customer's needs, but is also known for their philanthropic endeavors. This is a company that donates to causes year round to help give back to the community. There are many great organizations to contribute to every year, and the Shriners are such a cause. This is why Coconut Club Vacations has chosen the Shriners as the organization that they wish to donate to this holiday season.
Coconut Club Vacations likes to give back to the community and the easiest and most effective way that this is achieved is through becoming involved. Donations are a useful tool in changing many people's lives, and the Shriners have a fabulous organization founded on their Shriners Hospital for Children. This is 22 non-profit hospitals that are spread out all across North America. This is where many children go every year that suffer from various maladies which can include burns, spinal cord injuries, and even orthopedic conditions. These hospitals are solely responsible for the care of underprivileged children, and is funded as a direct result of the Shriner's charitable efforts.
Coconut Club Vacations recognizes that there are many deserving charitable organizations, but the Shriners are the main organization that is donated to. This is largely due to the charity work that this organization conducts, with the amount of money that they receive every year. Sadly enough, due to the recession, the amount of money that the Shriners raise every year is almost half of the amount that it was years ago. To keep these hospitals operational for children it takes a lot of work, as well as capital. Without businesses like Coconut Club Vacations donating to the Shriners they would have to close some of the hospitals. This is why it is so important to continue to give back to causes that are benefiting people.
Coconut Club Vacations is a charitable business in the tourism industry. This is a travel club that is mainly known for their affordable vacations, not their altruistic efforts. This is why it is so amazing to see such a successful business give time and money to causes that directly give back to the community. The Shriners change the lives of thousands of children every year, and through continued support from businesses like Coconut Club Vacations, these hospitals will continue to make a difference for years to come.
Coconut Club Vacations:
Phone: 877-309-3048
Fax: 877-572-0205
Website: http://www.coconutclubvacations.com