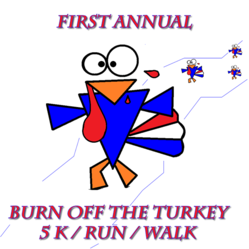 Five people will win a free mammogram courtesy of Advanced Imaging Centers on Saturday at the Burn Off the Turkey 5K Run/Walk
The Villages, Florida (PRWEB) November 19, 2012
This Saturday, November 24th, Advanced Imaging Centers (AIC) will be sponsoring the First Annual Burn off the Turkey 5K, being put on by 411 Urgent Care. AIC will also be donating five free mammogram screenings to patients in the area. The event will held at the Sam's Club on Highway 441 and is open to everyone ages 4 and up.
Advanced Imaging Centers is the top choice for diagnostic imaging in Lake and Sumter counties, and has become well know for their excellent care in women's services offering: mammography, breast ultrasound, breast MRI, pelvic ultrasound imaging, 3D/4D ultrasound, and DEXA scans.
Advanced Imaging Centers is also a Save On Medical provider, offering services at a largely discounted price for uninsured patients. Save On Medical is a price transparency website for healthcare, where uninsured and underinsured patients can price shop and find affordable healthcare. Offering affordable and high quality care is important to Advanced Imaging Centers and they are proud to be a part of Save On Medical.
For more information on the event or Advanced Imaging Centers, visit their website or Facebook pages. To schedule appointments call them directly at: Clermont: 352-435-2111; Leesburg: 352-243-0111; The Villages: 352-750-1551 or schedule appointments with them online at http://www.saveonmedical.com.
About AIC:
Advanced Imaging Center's have been serving Lake County for over 10 years! AIC offers board certified radiologists, highly trained technologists, state-of-the-art equipment and an environment of care. Our services include MRI, CT scan, Mammography, Bone Density, and Ultrasound. AIC are independently owned and operated by their radiologists, and try to stress the importance that you do have a choice when it comes to diagnostic Imaging. AIC continues to strive to be the premier provider and continues to deliver quality healthcare.