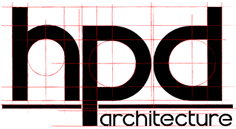 At HPD Architecture, we are seeing a trend here in Dallas — the rebirth of homes from traditional style to contemporary style...
Dallas, TX (PRWEB) November 21, 2012
HPD Architecture LLC, a full-service architecture and interior design firm that specializes in residential, commercial, and institutional architecture, has observed a trend in Dallas home renovations — the rebirth of homes from traditional to contemporary.
"The traditional Dallas house built in the 1960s and 1970s is generally a one-story brick or wood-siding structure with many individual rooms, such as formal living and dining rooms," comments Laura Davis, AIA IFDA, Vice-President and Director of Marketing for HPD. "They also might have ornate lighting and plumbing fixtures, intricate woodwork, and can be very energy inefficient."
"We have noticed that many Dallas homeowners are updating this older look to a more contemporary style with more open spaces, higher ceilings and less ornamentation," continues Davis. "There is a range of different contemporary styles, such as mid-century modern; retro; soft or casual; urban; industrial; and art deco. The variations are what make contemporary design so versatile and interesting."
Davis has compiled a list of suggestions for homeowners who are thinking of updating their homes. These actions range from the simple to the more involved (at which time some help from a professional architect and contractor might be needed):
1. Declutter. Less is more in contemporary design. The space around your furnishings is just as important as the furnishings themselves. For the items that you need to keep, store them in simple, attractive containers.
2. Remove dated wallpaper. If necessary, sand walls for a smooth finish. Avoid heavily textured plaster.
3. Change your paint colors. The right color palette depends on your tastes, furnishings, artwork, etc. and can provide an ideal background for highlighting more contemporary items.
4. Update your light fixtures. Change out ornate fixtures as well as old heavy track lighting. Recessed light fixtures have become more efficient and smaller.
5. Change your window coverings. If you have heavily detailed curtains with lots of trim, replace them with lighter and more streamlined draperies or shades that accentuate the space in the room.
6. Furniture, art and area rugs can be changed out with more modern pieces. Take a look at the room as a whole and don't try to make everything match. A coordinated decor of complimentary pieces is more interesting.
7. Replace the hardware on cabinets and doors. You can change the metal finish, style and shape to a simpler, modern look.
8. Change the faceplates, light switches and electrical plugs throughout the house. If you decide to do this yourself, remember safety first… turn off the power at the circuit breaker panel before you start changing any switches or outlets.
"Now, if you want to go beyond the do-it-yourself level," says Davis, "it is time to bring in the professionals."
See how HPD Architecture helps their clients.
"A contemporary home inspires to simplify spaces, materials, and furnishings to accentuate the geometry of the space. Best of all, you will have the relaxing, calm retreat you have been looking for," concludes Davis.
About Laura Davis AIA, IFDA
Laura Davis is a registered architect and interior designer in the state of Texas. As a founding member of HPD Architecture LLC, she is highly involved in business development and marketing for the firm.
Laura has a range of experience that includes residential as well as commercial, retail, and historical projects. As a certificate holder in Historic Preservation, Laura enjoys working with existing spaces to bring new life to older properties. She was selected by the Dallas Business Journal as one of the top 40 Under 40 for 2012.