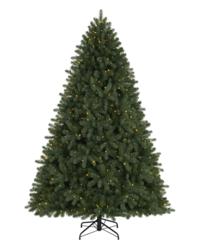 By introducing new products on Black Friday, practical homeowners can take advantage of great deals on a wider selection of trees while avoiding the holiday rush
Beaverton, OR (PRWEB) November 23, 2012
To gear up for the Christmas season, Christmas Tree Market(TM), a premium retailer of affordable artificial Christmas trees, introduces new Christmas tree designs just in time for Black Friday.
"Our company takes pride in its wide selection of budget-friendly artificial Christmas trees. By introducing new products on Black Friday, practical homeowners can take advantage of great deals on a wider selection of trees while avoiding the holiday rush," says Topher Ball, spokesperson for Christmas Tree Market(TM).
Observed the day after Thanksgiving, Black Friday is the traditional start of the Christmas shopping season. Promotional sales attract a multitude of people, making Black Friday the busiest shopping day of the year. Through Christmas Tree Market's e-commerce website, which contains an array of options, customers can purchase discount artificial Christmas trees online, bypassing the crowds of shoppers.
Christmas Tree Market offers a wide variety of Christmas decorations, which include garlands, Christmas wreaths, classic and colorful 4-foot to 6-foot Christmas trees, as well as tree accessories including tree storage bags and tree skirts. A one-stop-shop for families getting ready to decorate for the holiday season, the online store also offers prelit Christmas trees, each with its own unique look. With Christmas Tree Market's new product offerings, buyers now have a wider selection from which to choose their perfect tree.
The new product selection includes returning favorites from previous years, such as the Royal Douglas Fir Christmas Tree, which has been redesigned to include more needle tips for an even fuller look. Similar to earlier tree models, all of these new products are durable and easy to assemble. They also come with a one-year standard Christmas Tree Market(TM) warranty.
"Our trees are not only affordable, hassle-free and long-lasting – they are also full of character with quality features that ensure you have a perfect Christmas," adds Ball.
For more information, please visit http://www.christmastreemarket.com.
###
About Christmas Tree Market(TM)
ChristmasTreeMarket.com is an online retailer of quality discount artificial Christmas trees, wreaths, and garlands. They are known for their wide variety of easy-to-set-up, traditional and non-traditional trees.