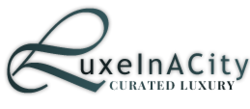 a list of curated cocktails, simply perfect for Thanksgiving
Montreal, Quebec (PRWEB) November 21, 2012
There's been a resurgence of cocktail culture in the United States in the past few years. The traditional Thanksgiving flavors of pumpkin and spice are perfect for concocting a beverage to complement your Thanksgiving feast. LuxeInACity has carefully selected the best cocktails for Thanksgiving. They're delicious and should help you set up Thanksgiving in style. Here are the top five:
Appleton Reserve Pumpkin Egg Nog
Import a bit of warmth during the colder months. Appleton Rum from Jamaica is the base spirit used in this delectable cocktail.
Ingredients
1 1/2 oz Appleton Estate Reserve (infused with cloves, allspice and cinnamon)
1/2 oz Navan vanilla liqueur
1 oz eggnog
1 oz pumpkin purée (from the can)
4 dash fees aromatic bitters
1 Bar spoon maple syrup grade B
Optional: fresh whipped cream top (heavy whipping cream)
Preparation
Build all ingredients in your shaker. Add ice, shake and strain into a chilled martini or coop glass; top with fresh whipped cream (optional)
Pumpkin Spice Margarita
This premium cocktail takes a lit bit of work, but the result is a tasty Thanksgiving beverage that's filled with flavor. It's an unexpected and delicious twist to the traditional margarita.
Ingredients
2 oz Camarena Reposado Tequila
1 can pumpkin puree
1/2 cup brown sugar
1/4 cup sugar
1 tbsp cinnamon
1 pinch nutmeg
2 cups water
1/2 oz orange liqueur
Juice of 1/2 a lime
Preparation
Make a pumpkin simple syrup by combining pumpkin puree with brown sugar, sugar, cinnamon, nutmeg, and water in a saucepan over low heat. Stir for 20 minutes. Remove from heat, cool and strain. Combine the juice of half a lime, Camarena Reposado Tequila, and 2 oz pumpkin simple syrup. Shake well and serve on the rocks.
Frangelico Truffle Cocktail
This cocktail is best served after dinner and goes well with dessert. While it's packed with flavor, it has only 128 calories per cocktail, which makes it the perfect sweet ending after a Thanksgiving feast.
Ingredients
1 oz Frangelico Hazelnut Liqueur
1 oz SKYY ® Vodka
¾ oz Cold Espresso
Preparation
Shake with ice and serve up in a cocktail or martini glass.
Kissed Caramel Apple-tini
Last month, Smirnoff introduced two new flavors, one of which was the Kissed Caramel Flavored Vodka. When combined with apple as in this cocktail, it serves as the perfect blend of fall flavors.
Ingredients
1.5 oz SMIRNOFF Kissed Caramel Flavored Vodka
1.5 oz apple juice
.25 oz lemon juice
.25 oz simply syrup
Preparation
Combine all ingredients in a shaker with ice. Shake well. Strain into a martini glass. Garnish with think apple slices and a caramel rim.
Kahlua Mint Chocolate Celebration
Kahlua Peppermint Mocha can only be found during the holidays. While it is great on the rocks, here is a great way to create a luxury cocktail that's perfect for curling up next to the fireplace. It's definitely not your kids' hot chocolate.
1 part Kahlua® Peppermint Mocha
2 parts hot chocolate
Combine all ingredients in a mug and stir. Garnish with a sprig of mint and enjoy.
Tumi Tastemaker
Tumi has partnered with Ketel One Vodka to create a cocktail that is refreshing and festive.
Ingredients
1 1/2 ounces Ketel One Vodka
1 ounce Ginger Beer
1/2 ounce Cranberry Juice
1/2 ounce Fresh Lime Juice
Orange Bitters
Preparation
1. Fill a highball glass with ice
2. Add Ketel One Vodka, cranberry juice, fresh lime juice and orange bitters.
3. Top with ginger beer and gently stir until chilled.
4. Garnish with a lime.
About LuxeInACity.com
Launched in 2011 and with corporate headquarters in Montreal, Canada and Gothenburg, Sweden, LuxeInACity is a curated luxury & travel magazine that gives affluent travelers & consumers the insight on the very best. With our four luxury sections — City Guides, Blogs, News, Videos — and our social media channels, we can provide your brand with bespoke marketing solutions to reach your target audience.