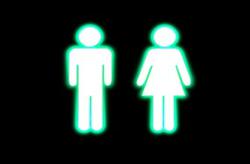 "Te Amaba" sets
(We Are) Nexus apart
from other Trance/EDM artists currently on the scene
Chicago, IL (PRWEB) November 21, 2012
Trance and EDM fans worldwide are in for a real treat. (We Are) Nexus releases its second single from their self titled EP "Te Amaba," and it's not short on love. In fact, its full of it!
How many times can one say they have heard provocative Spanish spoken word set to a trance/house back-beat? It's fresh, original, and like nothing the EDM scene has heard. Is this setting a new trend?
New trends or not, Nexus' vocalist Carmen Rainier certainly rocks us with her incredibly provocative vocals. "The vocals in "Te Amaba" are really quite otherworldly," says Rainier, "we wanted to do something unique, something fresh, something that has not been done before."
Producer/DJ Nick Gunn, Rainier's partner in (We Are) Nexus, completely agrees that "Te Amaba" sets them apart from other Trance/EDM artists currently on the scene. "Carmen's lyrics are about an experience she had while deep in the jungle of Mexico's Yucatan Peninsula. I can hear the passion in her voice, especially in the intro."
Although brand new to the EDM scene, (We Are) Nexus definitely does not lack music industry experience. Just like their first release, "Turn Around," "Te Amaba" comes across as a well executed and impeccably produced track. Keep an eye out for this duo as the future is definitely full of love for these two!