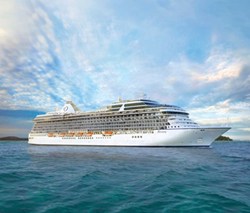 "...45% of healthcare providers are experiencing some aspect of burnout in which they feel emotionally exhausted..."
(PRWEB) November 27, 2012
Physicians and other health care providers face unprecedented personal and professional pressures that can negatively affect their relationships and their personal fulfillment in their profession. As a medical student and later as a faculty member of the University Of California San Francisco School Of Medicine, Dr. Daniel Friedland studied and developed ways to help physicians and other healthcare providers move from burnout to revitalized personal and professional fulfillment.
Daniel Friedland, MD, a board certified internist, is President-Elect of the American Board of Integrative Holistic Medicine and CEO of SuperSmartHealth. Dr. Friedland's Evidence-Based Medicine: A Framework for Clinical Practice, was one of the first books to outline methods to frame questions and to find, evaluate, and apply medical literature searches to patient care. Now all doctors are trained to make healthcare decisions this way.
A recent article in the Archives of Internal Medicine indicated that 45% of healthcare providers are experiencing some aspect of burnout in which they feel emotionally exhausted, disconnected in relationships, or frustrated or stagnant, with a reduced sense of meaning at work. "If you have these symptoms, then this cruise is for you," Dr. Friedland said in a recent interview. He continued "On the other hand, if you're just looking to recharge, have some fun and rekindle your relationship with your loved one, then this cruise is a perfect opportunity for you as well."
Oceania's Riviera will provide the ultimate in premier cruising and five star dining as the voyage makes its passage from Rome - visiting ports of call at Livorno to see Pisa and Florence, Sorrento, Amalfi, Taormino (Sicily), Corfu (Greece), Kotor (Montenegro), Dubrovnik (Croatia), and Venice.
Dr Friedland relies on an evidence-based program called the "4 in 4 Framework to Achieve Peak Performance."
This framework is built on the foundation of brain science that finds that when an individual experiences psychological threats of stress and self-doubt they instinctively respond from the limbic system located in the more primitive part of the brain with fight and flight behaviors and a reactivity that can sometimes cause the individual and others more harm than good.
According to this research, knowing how to leverage social and emotional intelligence as well as brain training practices, allows an individual to shift activity in the brain at will, so you can harness higher cortical thinking and the prefrontal cortex, in particular.
According to Dr. Friedland, those who take advantage of these techniques can learn how to regulate and integrate their limbic system consciously, access brain circuits involved in empathy, critical thinking and decision making, and more proactively tap into what inspires them to open themselves up the most up to greater opportunities for creativity and fulfillment.
Dr. Friedland asserts that participants in his program "will discover how we are all wired to connect, and how to leverage the framework to resolve conflicts with anyone and nurture relationships more fully with your life partners, children and friends as well your colleagues and the patients you care for."
The goal of Dr. Friedland's workshops is to help physicians and other healthcare providers to recharge their lives and become more resilient, with a framework that includes the skills and practices to more rapidly recover from stress, rejuvenate health, deepen their most important relationships, and revitalize the care they provide in a way that continues to nourish and sustain them.
In the last few months, Dr. Friedland has presented this program to the Foundation of Medical Excellence, The American Board of Integrative Holistic Medicine, The American Holistic Medical Association, Oregon Health Science University, and the physician leadership of Group Health and the Kaiser Permanente Federation. He has also presented this program at the Conscious Capitalism CEO Summit, which includes leaders of companies like Starbucks, Whole Foods, Trader Joes, Best Buy, and Zappos.
The cruise will feature complimentary shipboard credits, prepaid gratuities, onboard group facilitator, welcome cocktail party, and discounted air fare options.
To reserve a place at the December 5th informational meeting with Dr. Friedland at the Sequoyah Country Club in Oakland, please email Vivienne Kouba at vkouba@peaktravel.com or call toll free 1-800-237-1353.
Pricing for the Cruise begins at $5134 per person double occupancy and includes a Veranda Category Stateroom, Professional Fee, Wellness Seminar Fee, government fees & taxes. Suite rates are also available on request.