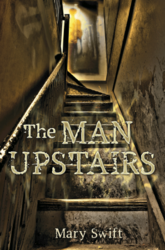 a story unlike any other, combining the supernatural and the romantic, with a touch of morality.
LYMAN, Maine –
(PRWEB) November 20, 2012 -- Hugh MacPherson was a professional thief whose life in the late 18th century was cut short in the middle of a break-in gone wrong. Hugh's corporeal life was finished, but his existence was far from over, according to this new novel. Unbeknownst to Hugh, his entire life had been shadowed by Mika, a Watcher who guides the ghost Hugh to haunt the house in which he met his demise as a punishment for his misdeeds, and Hugh spends over a century doing just that. His days are filled with restless roaming, and the only being who can hear him speak is Mika. Hugh has resigned himself to a lonely and friendless existence until Emma Hollis and her family move into the house.
Emma is not an average 12-year-old girl; she has long realized that she can see things that most people cannot, specifically ghosts. Emma is constantly aware of the presence of spirits, and when she realizes that her new home is haunted, she's displeased. Her parents refuse to acknowledge that Emma's ability is anything but an overactive imagination, and she finds it difficult to suppress her reaction to the spirits around her. However, Emma and Hugh strike up an unlikely friendship that blossoms into something more serious over the years. The two find themselves deeply in love. The star-crossed lovers realize that the prospects for their future are dim, but Mika the Watcher offers them a ray of hope. Will the couple be able to live a normal life together?
"The Man Upstairs" is a story unlike any other, combining the supernatural and the romantic, with a touch of morality. Hugh MacPherson's quest for companionship and, eventually, love is a page turner, and readers will find themselves rooting for the couple at the center of the story. Author Mary Swift has written recreationally since she was a very little child, and the "freedom to think, dream, and believe anything is possible is directly reflected in [Swift's] work". This is Swift's first novel.
----------
For additional information, please visit http://www.maryswiftbooks.com.
The Man Upstairs
Mary Swift
Dog Ear Publishing
ISBN: 978-1-4575-1435-7 412 pages $16.95 US
Available at Ingram, Amazon.com, Barnes & Noble and fine bookstores everywhere.
About Dog Ear Publishing, LLC
Dog Ear Publishing offers completely customized self-publishing services for independent authors. We provide cost-effective, fast, and highly profitable services to publish and distribute independently published books. Our book publishing and distribution services reach worldwide. Dog Ear authors retain all rights and complete creative control throughout the entire self-publishing process. Self-publishing services are available globally at http://www.dogearpublishing.net and from our offices in Indianapolis. Dog Ear Publishing – self-publishing that actually makes sense.