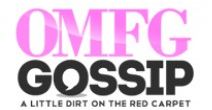 OMFG Gossip.com team of writers scours the web 24/7 for the spiciest gossip news when it hits.
Fort Lee, NJ (PRWEB) November 20, 2012
Marble Media LLC's online blog OMGF Gossip last week announced its latest online format, bringing readers the week's top Hollywood scandals and follow-up in short, easy-to-digest news briefs for at-a-glance updates.
Featuring five categories of gossip news to choose from – Onset, Reality Gossip, Tube Talk, Music and Locker Room, OMFG Gossip delivers news on the naughty antics of the most influential players in the television, film, sports and music industries.
In addition to the most popular gossip news of the day, OMFG Gossip searches out often-missed nuggets of celebrity mischief that readers won't find anywhere else. From singer Bobby Brown's latest DUI shenanigans, to the search software designer John McAfee, wanted for questioning in the murder of his neighbor, OMFG keeps readers updated on the hottest stories of the day. Readers can get gossip updates from their smartphone, iPhone or tablet quickly and easily on the fly.
The OMFG Gossip.com team of writers scours the web 24/7 for the spiciest gossip news when it hits. The result is a one-stop shop for entertainment industry gossip as informative as the longer-winded deliverers of scandal news.
OMFG Gossip is a part of Marble Media LLC's conglomerate of content-rich information distribution blogs offering tips, advice, encouragement and gossip on everything from fashion to health, marriage to tech consumer news and much more. For more information, visit the OMFGGossip.com website or email info(at)OMFGGossip(dot)com.
About Marble Media LLC:
Marble Media LLC is a creator of high-quality, content-rich blog sites that provide expansive coverage of relevant information to readers who make up a wide range of demographics. The Marble Media LLC team of expert writers covers a wide range of specialties including travel, food, health, fitness, social media, marriage, parenting, technology, weight loss, fashion and much more.
For more information on Marble Media LLC's offerings and advertising opportunities, visit the MarbleMediaLLC.com website, or email sales(at)marblemedia(dot)com.
###