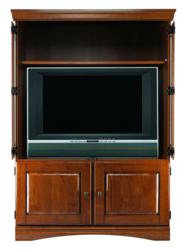 Dallas, TX (PRWEB) November 20, 2012
Starting now, take advantage of the holiday sales at itSara.com to make room for the holiday gifts and keep things organized at the same time. The team at itSara has prepared a Holiday Sale through December 9th on all TV stand furniture, plus purchase discounts for free products on Black Friday and Cyber Monday.
"I love a sale and why not have some free products too?" says Sara Estilo, the creative mind behind itSara.com. "Get a jumpstart on your holiday shopping with some great money-saving sales from itSara.com!"
Three different sales are available at itSara.com:
1) Customers can purchase any TV stand at 20% off, starting now through 12/9.
2) On Black Friday, the first 5 qualifying shoppers will get a free 15" cube with any $100 order.
3) On Cyber Monday, the first 5 qualifying shoppers will get a free 15" cube with any $150 order.
The Holiday sale is a great way to save 20% and make room for the new family TV. Choose from a varietyof finishes - black or aspen oak and dark cognac. The 38" TV Armoire in dark cognac finish, features solid wood doors, an adjustable shelf and antique brushed metal hinges. The other options are: a storage/bookcase 32" TV stand in a black oak finish, a 42" TV stand in a dark cognac finish, or a TV stand/media tower combo in aspen oak finish.
Special sale dates are November 23rd for Black Friday and November 26th for Cyber Monday. On these two days the first 5 shoppers with a qualifying order get a FREE 15" multifunctional cube. The qualifying order for Black Friday is $100 and for Cyber Monday it's $150. The multifunctional cube comes in royal blue and features an adjustable shelf.
A great way to use this offer is to purchase two of the cubes and get the third free for an easily organized kids room or play area. Combine it with the matching cabinet or 30" cube to create a complete playroom wall unit. The cabinet features interior shelves, hooks, european hinges, and the doors have exterior dry erase boards that can be reversed for a full blue pine door as well.
The team @itSaraStyle wants the holiday shopping to be easy and wants to help organize the house in the same transaction. Check out their storage solutions for the pile of gifts and to stay organized before and after the holidays with a few key pieces of furniture from itSara.com.
___________________________________________________________________
About itSara
Established in 2012, itSara is an authorized online seller of top manufacturer furniture products like Black and Decker, Talon, and Akada Home.