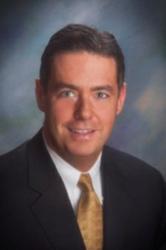 Herndon, VA (PRWEB) November 20, 2012
Chiliad Inc. today announced the appointment of Dr. Douglas M. Boyle to the company's Board of Directors, bringing his extensive healthcare industry experience in financial, acquisition, and general management to the Chiliad board. Currently president of Empirical Healthcare Consulting, Dr. Boyle has served as CFO for Doylestown Hospital and Healthcare System and MediMax, as well as being a member of the Board of Directors and Audit Committee Chair for GeneLink BioSciences, and a member of the Board of Directors for Allied Services Health System, and Board Chairman for Allied Services Skilled Nursing Center.
"Doug joins the Chiliad Board of Directors at a time when the big data revolution is just beginning in the healthcare industry," said Alan Wade, Chiliad's Chairman of the Board. "I am extremely enthusiastic about the wealth of experience and insight he brings to Chiliad, particularly as the company brings new solutions to market that address the two biggest challenges in healthcare today – improving the quality of care while driving down costs."
Doug has served in executive roles in start-up, middle market, and Fortune 500 companies where he has held the titles of Chief Executive Officer, President, Chief Operating Officer, Chief Financial Officer, and Senior Auditor. Doug led the national financial revenue operations for Quest Diagnostics (a Fortune 500 healthcare company) where he was responsible for over $4 billion in annual cash flow and 3,000 employees.
"Healthcare can really benefit from big data analytics solutions to transform every aspect of care but at the same time it faces tremendous challenges because data is distributed across many different data sources in many formats," said Doug Boyle. "Chiliad's Iterative Discovery solutions are an ideal platform for healthcare because they solve the problem of easily analyzing very large amounts of distributed, heterogeneous data in a highly secure, proven environment that will meet stringent regulatory requirements."
About Chiliad
Chiliad is the leader in Big Data analysis across clouds, organizations, and other stovepipes. Chiliad Discovery/Alert™ enables organizations to securely reach, find, analyze and continuously monitor big data—whether structured or unstructured, classified or unclassified. Chiliad supports iterative discovery on any information, anywhere.
Thousands of analysts use Chiliad to find meaning among vast information collections to drive more effective actions. With Chiliad, analysis and discovery within the biggest of Big Data can actually save time and money. Because we can reach data in any locations, you can stop worrying about moving or transforming your data. Consolidation is expensive, time-consuming, and risky. At the same time, you can stop worry about the training and administrative support required by your analysts by using empowering them with a flexible query tool capable of delivering the most relevant results using natural, conversational queries.