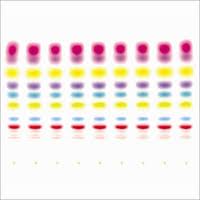 Chromatography, Acetonitrile & Cellulose Bibliography @ Scien.net
Bad Honnef, Germany (PRWEB) November 21, 2012
The aim of the Natural Sciences Bibliographic Web Portal including its two new Acetonitrile and Cellulose References sections is to provide comprehensive bibliographic information on the basic and applied life, earth and health sciences. The information contains a minimum of bibliographic information consisting of title, authors, publication year and source while expanded references provide an additional summary of the publication's scientific content. All references are grouped into eleven main sections which are subdivided into ten categories each. The site as well as every section and category provides RSS feeds alerting the site's users of newly published content. Every bibliographic reference is tagged with up to twenty scientific keywords which cross-connects them beyond sections and categories.
The new section Chromatography contains scientific information on chromatography which is the collective term for a set of laboratory procedures used in the separation of mixtures. The various components of the mixture travel through the phases at different speeds, and this difference in speed causes the components to separate. This separation is based on differential partitioning between the mobile phase and the stationary phase. Preparative chromatography is used to separate the components of a certain mixture in order to purify it. Analytical chromatography is done with relatively smaller amounts of the material, and is used for measuring the relative proportions of analytes in a specific mixture. The latest content in this category is also available through a Chromatography RSS feed. The section currently contains over 10,600 posts and is subdivided into the ten categories Acetonitrile, Cellulose, Florisil, HPLC, Ionization, Precolumn, Purification, Sepharose, Silicate, and Virus.
Within this section, the new category Acetonitrile contains scientific information on the chemical compound with the formula CH3CN. This typically colorless liquid is the simplest organic nitrile, and is ideal for the purposes of high-pressure liquid chromatography and liquid chromatography mass spectrometry. Acetonitrile is produced mainly as a byproduct of the process that manufactures acrylonitrile. The category contains 100 newly published posts of which the very latest inclusions are also available through a Acetonitrile RSS feed. It features posts on liquid-chromatographic assay of vanillylmandelic and homovanillic acid, with clean-up by on-column injection of acetonitrile, liquid chromatographic determination of adulteration of sesame oil, and on high-performance liquid chromatographic determination of oligosaccharides in leguminous seeds.
The new category Cellulose contains scientific information on the most common organic compound in the planet which can be used in various scientific processes including chromatography. Cellulose is known to have multiple scientific uses, including laboratory use as the stationary phase for thin layer chromatography and paper chromatography. This category contains over 250 newly published posts of which the very latest inclusions are also available through a Cellulose RSS feed. It features posts on fractionation of casein on DEAE cellulose, fermentation of cellodextrins by cellulolytic and noncellulolytic rumen bacteria, and on differentiation of the chemical forms of trace amounts of copper in peas and soya meal by means of ion-exchange on cellulose materials and molecular exclusion chromatography.
While the publishers of the web portal have a stock of 21,238,124 references of which 10,564,269 (50%) contain a summary, this information will be made successively available to the public until 2014. While the site has presently published a total of 1,231,000 posts online, the number of published bibliographic resources increases by 10,000 items every day. All items are interconnected with over 291,000 tags. The publishing status is reflected in the site's continuously updated tagline.