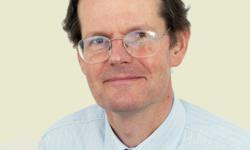 I'm very much looking forward to updating Suffolk service providers and users, academics and policymakers, with the latest thinking and progress on sustainable healthcare, and to hearing from them about where they feel they have opportunities to act
(PRWEB UK) 20 November 2012
Dr Pencheon, who received an OBE in 2012 for his services to public health, is Director of the NHS Sustainable Development Unit, which aims to help the NHS fulfil its potential as a leading sustainable and low carbon healthcare service. He was previously the Director of the NHS Eastern Region Public Health Observatory, Director of Public Health and Public Health Training Programme Director in the East of England and has worked in China during the early 1990s with Save the Children Fund.
Healthcare professionals and practitioners are invited to attend this high calibre lecture where Dr Pencheon will explain the importance of a health service which is both financially and environmentally affordable for the long-term future of healthcare in this country.
Ahead of the lecture, Dr Pencheon said: "I'm very much looking forward to updating Suffolk service providers and users, academics and policymakers, with the latest thinking and progress on sustainable healthcare, and to hearing from them about where they feel they have opportunities to act."
As a young, vibrant, forward thinking higher education institution, UCS is committed to continuous improvement in the sustainability of all of its activities. UCS does not merely comply with statutory requirements, but consistently aims to achieve the highest standards of sustainability excellence to ensure that it has a positive impact on society, on the economy and on the environment, and promotes sustainability with all of its stakeholders.
In 2012, UCS was announced as the 95th greenest university in the UK according to the green league published by the Guardian, above many respected universities including Oxford, Cambridge, Leeds, York, Warwick and Kent.
The lecture will take place at the UCS Waterfront Building, Ipswich, on 22 November. Registration is from 5.30pm and the lecture will be given from 6pm to 8pm, with refreshments and networking to follow.
This event is free of charge, but registration is essential. Go to http://www.ucs.ac.uk/events or call 01473 338000 for more information.