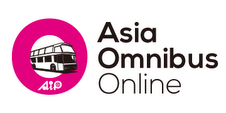 The addition of an omnibus to our product portfolio allows us to offer a greater range of access to respondents in the region for our clients globally. I don't believe that there is another product like this, in terms of scope in the region.
Tokyo, Japan (PRWEB UK) 21 November 2012
AIP Corporation ("AIP"), a leading online sampling and data collection provider in Asia, today announced the launching of a twice monthly omnibus "AIP Asia Omnibus Online". The AIP Omnibus will provide responses from up to 1,000 consumers per market, throughout Asia.
Markets include China, Hong Kong, Indonesia, India, Japan, Malaysia, Singapore, South Korea, Taiwan, Thailand, Philippines and Vietnam. Respondents are chosen at random from AIP's proprietary panels throughout the region.
Adam Birss, Manager of AIP Global Sales stated, "The addition of an omnibus to our product portfolio allows us to offer a greater range of access to respondents in the region for our clients globally. I don't believe that there is another product like this, in terms of scope in the region."
About the AIP Asia Omnibus Online
To learn more about the AIP Asia Omnibus Online offering click here; http://www.aip-global.com/EN/solutions/omnibus.html