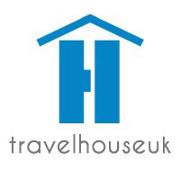 (PRWEB UK) 21 November 2012
Ethiopian Airlines is on its path for strengthening its regional stronghold of Africa under recent directives undertaken by its management. The Vision 2025 development plan of the airline consists of raising multiple hubs to the south, west and central Africa for convenient outreach of intercontinental air routes.
With the vast geographical layout of the African continent, the Ethiopian flag carrier has its eyes on three countries neighboring each other. The Democratic Republic of Congo is one of the contenders, suitable for its central position in the heart of the continent. Tanzania is also being considered, located on the south-east while hitting the coasts.
However, Zambia is the most prominent country in the list. Zambian Airways, the flag carrier of the country, is inoperative for the time being. The chief airport of the country is vacant for potential to serve as an external hub. A delegation from Ethiopian Airlines paid an official visit over the past week for securing the Kenneth Kaunda International Airport in Lusaka as the southern hub of operations.
The capital city of Zambia, Lusaka flourishes with commercial growth and urbanized settlement to become a major centre of influence in the region. Its airport already attends to large passenger traffic, with flights to Lusaka connecting to multiple destinations overseas.
Ethiopian Airlines also increased its frequency for one of its oldest destinations, Abidjan. Three flights to Abidjan are being operated from Addis Ababa on a weekly basis. The volume of passengers on the route indicated for an increased amount of flights, leading to the air carrier's decision to initiate daily flights by 25th of this November.
Abidjan has phenomenal economic power across the Ivory Coast. It hosts the main sea port of the country across its entire coast, and is known for its excessive French influence embedded in its heritage and culture. The city is also revered for its tourism, based on planned urban development in a tropical environment.
"Ethiopian Airlines are strategically seeking to serve African destinations prominent on the global map" said Victor Hunt, the Operations Manager of TravelhouseUK. "Both Abidjan and Lusaka host multiple connecting flights under the world's leading international airlines".
"Overtaking regional competition is the first hurdle any airline is supposed to overcome before stepping in intercontinental routes. With regional hubs serving as secondary platforms for airlines, the outreach for long-haul flights would become more accessible and convenient at the same time."