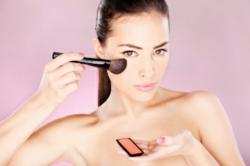 (PRWEB UK) 20 November 2012
Ladies wanting to boost their self esteem are moving away from having their hair done, taking a quick trip to a spa, or even investing in some Botox. A study by leading extra-marital dating site IllicitEncounters.com reveals the new trend for women wanting to look and feeling younger is to have an affair.
The survey found that the majority of female philanderers do it "to feel attractive again". The site, surveyed over 700 of its female members on the reasons they chose to embark on an affair. Over a third of respondents confessed that they joined to find a man who would make them feel sexy and attractive again.
The second most popular reason women gave as to why they pursue an affair was "For the thrill of it", cited by 16% of respondents. Where as 15% of women respondence said they were simply looking for "more sex".
IllicitEncounters.com Spokesperson Rosie Freeman-Jones commented: "It will probably shock some people that 'sex', as a reason for pursuing an affair, was so low down on the list. Many women are just longing to feel attractive again, after years without a single compliment from their spouse. Far too many husbands appear to take their wives for granted with some married men finding any form of romantic gesture nye on impossible, leaving their other half to find their lust for life renewed by finding someone who finds them attractive and isn't afraid to tell them so"
One example is Michelle*, a teacher from Portsmouth, says the survey results reflect her feelings about joining the site. "My husband pays me little attention; I can't remember the last time he told me I looked nice. The need to feel wanted, to feel desired, just took over last year, and here I am. I am still a sexual being – I needed someone to acknowledge that."
Other reasons that women gave for embarking on an extra marital tryst were curiosity, boredom with their current situation and the desire to feel in love again.
Notes to Editors:
The UK's Leading extra-marital affairs website IllicitEncounters.com with over 700,000 members.
IllicitEncounters.com is the UK's largest and longest running dating site for married people.
Established in 2003, we have been providing a meeting place for like-minded married and attached people for nearly 10 years. Our members have one thing in common - they are all looking for a little romance outside their current relationship. Whether that's the occasional bit of flirtatious chat, a regular coffee date, or a full-blown affair, that's up to them
For more information contact: Mike Taylor - Head of Press
E-mail: PressPR (at) IllicitEncounters (dot) com
Phone: 020 8819 9936