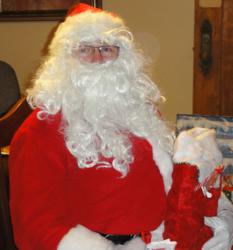 We are all coming together to try and collect as many toys as possible, and knowing how it will impact a child is a Christmas miracle in itself
Phoenix, AZ (PRWEB) November 27, 2012
Capitol Collision Repair, a Phoenix auto body shop, is collecting toys for the local fire department to give to underprivileged children.
Christmas is important to families and their children for many different reasons, but the emphasis for kids is waking up Christmas morning, seeing their stockings overflowing with goodies and presents under the tree, signifying the visit of Good Ol' Saint Nick. However, for some children, this is only a dream; misfortunes have caused this vision to be out of reach.
At Capitol Collision Repair, during the months of November and December, they are collecting unused toys to try and make a child's Christmas a little bit merrier. "We are all coming together to try and collect as many toys as possible, and knowing how it will impact a child is a Christmas miracle in itself," states Deary, owner of the [Phoenix body shop. Capitol is requesting help from their customers, employees, neighboring businesses, and insurance companies for new unwrapped toys for children of all ages.
Once all the toys have been received, they will be given to the fire department for them to hand them out to children in need. The toys or cash donations can be dropped off at Capitol Collision in a big wrapped box that says "Toy Drive." Any donation will be greatly appreciated and will help to make a child's Christmas more special.
About Capitol Collision Repair
Founded in 1988, Capitol Collision Repair is one of the largest independent auto body shops in Phoenix AZ. An A+ rated BBB Company, Capitol Collision Repair provides high quality, guaranteed repairs and is one the highest rated and reviewed Phoenix body shops. They offer I-CAR trained technicians are ASE certified and state of the art equipment and are approved by all the major insurance companies. Rental vehicles and free loaner cars are offered by Capitol Collision Repair
Free estimates are available by calling (602) 253-1630 to make an appointment.
Capitol Collision Repair
5154 N 27th Avenue
Phoenix, AZ 85017
Phone: (602) 253-1630
Email: info(at)capitolcollision(dot)net
Fax: (602) 253-6158
http://www.capitolcollision.net
Facebook: https://www.facebook.com/capitol.collison
Hours of Operation
Monday – Friday: 8:00 AM – 5:00 PM