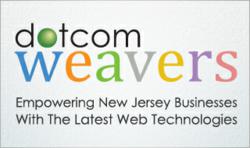 In just a few short months, Vander Plaat—Executive Limousine was transformed from a company slow to do business online into a completely web oriented company
Paramus, New Jersey (PRWEB) November 21, 2012
Leading New Jersey web design company, Dotcomweavers recently launched a new website for Vander Plaat—Executive Limousine as part of its initiative to empower local New Jersey business to better succeed at doing business online. Vander Plaat—Executive Limousine, a family owned and professionally operated enterprise, has been the premier choice for luxury travel in Bergen County for more than twenty years. Dotcomweavers completely revamped their original website, taking it from an old static, template based website to a dynamic, Joomla! based website. They implemented new Web 2.0 functionality, beautiful and elegant Web 2.0 website design and other innovative components. As a result, in just a few short months, Vander Plaat—Executive Limousine was transformed from a company slow to do business online into a completely web oriented company.
One of the major upgrades to the website by the web development team was the integration of LimoWiz, an online software for car and limousine companies that helps in managing, scheduling and dispatching of vehicles in their fleet. Customers on the Vander Plaat—Executive Limousine website are now able to make online reservations, request price quotations, place deposits, and make payments in full. The website now has full credit card processing capabilities, and customer credit card data is encrypted using the strongest encryption methods available for their security. Registered customers on the website can also view their past reservations made online and check their status of their reservation.
On the other hand, Vander Plaat—Executive Limousine is now also better equipped to manage all of those incoming customer requests. They receive automatic email notifications of new reservations or quotations and new customer accounts created on the website. They are able to store a database of past events and transactions. They can view stored customer reservations information for up to 3 years. This can provide very useful market research data that Vander Plaat—Executive Limousine can use to expand and/or improve their operations. Furthermore, through the back end, Vander Plaat—Executive Limousine is able to easily customize the look and feel of web site, create links, pages, setup terms, conditions, service types, accepted payments methods, airlines, airports, and more.
One of the core features of the new website is the Joomla! backed content management system (CMS) that the site is built on. The CMS makes it easy to update content to the website efficiently and with no need for a dedicated web administrator. Vander Plaat—Executive Limousine can easily add, edit, and update the content on their website within minutes. Moreover, they also now have the capability to customize and refine their website without any in-depth technical knowledge. With just a few clicks, Vander Plaat—Executive Limousine can customize the look, feel and functionality of their website to meet their unique specifications.
Along with implementing the new cutting-edge web development features for Vander Plaat—Executive Limousine, Dotcomweavers also handled the complete redesign of the website. The new website features an elegant and much fresher website design that is less cluttered. It utilizes just the right amount of white space, spatial arrangement and accent colors, which greatly improves the readability of the website. In addition, the top page navigation menu on the website was also updated to allow more effective browsing. The layout now has a dedicated menu tab that caters to the wedding industry. This way, customers in this category can easily navigate through the website to locate the exact vehicle that they need.
Other new features on the website include the addition of glowing customer testimonials, and a gallery of the fleet of vehicles offered by Vander Plaat—Executive Limousine, complete with pricing information, passenger capacity, event packages, and availability. With all of these major improvements to https://www.vanderplaatlimo.com, Vander Plaat—Executive Limousine has taken their online business to the next level due to the expertise of Dotcomweavers.
About Vander Plaat—Executive Limousine
Vander Plaat—Executive Limousine is a Family owned and professionally operated enterprise that has been the premier choice for luxury travel in Bergen County more than twenty years. They also consistently serve clients in Passaic, Morris and Sussex Counties in New Jersey, the entire New York and beyond. Whether it's for Corporate Travel, High-End Events, Celebrations, Weddings, or just reliable everyday travel, Vander Plaat—Executive Limousine will meet and exceed any of your travel related needs.
About Dotcomweavers
Dotcomweavers Inc. is a Paramus, New Jersey-based web development company that focuses on advancements in Internet technology to provide attentive service and solutions for cutting-edge businesses in New Jersey and New York: web development, website design, e-commerce and internet marketing (SEO).
Visit http://www.dotcomweavers.com or call (888) 315-6518 for more information about New Jersey website design and web development services provided by Dotcomweavers.