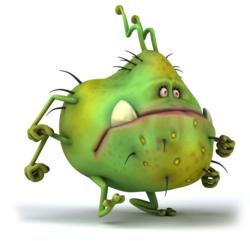 "How may preservatives are safe for consumption"
Michigan (PRWEB) November 21, 2012
The most important part of a health care providers job is to give the most up to date, accurate information to their audience. As diet recommendation and nutrition research evolves Registered Dietitians are working with clients to help them improve their health and prevent illness. The busy lifestyle of today is requiring people to need the conveniences of prepared, pre-cut, and pre-cooked foods. According to Nanette Cameron, Registered Dietitian, "the questions and comments from my clients when recommending these types of foods is, "Aren't there a lot of preservatives in packaged food or when I tried that it had a funny after taste". The increased awareness and concern in regards to food processing and food additives has increased when it pertains to health. The awareness and demands of consumers have motivated the food industry to make the changes necessary to reassure people that preservatives are safe to consume.
Manufacturers and the FDA have worked together to establish guidelines for the new "safe" preservatives to be added to foods. All Natural Freshness is asking the question, "How much is Safe"? Guidelines have been set for safe amounts of preservatives to be added to a product. If thousands of products are made each day with a preservative added to preserve freshness what is too much? If a person consumes multiple items a day that have additives are there long term side effects?
One solution is to not use the additives another is to use packing systems that eliminate preservatives. The inherent problem with a preservative free product is that it doesn't last very long and thus is difficult to get in front of the consumer before it spoils. This is where a preservative free process called High Pressure Processing or HPP or Pascalization has begun to take the "Fresh Food and Ready to Eat Market by Storm". Jerry Ludwick, CEO of All Natural Fresh, LLC, states " that in 2006 HPP processed 1 billon dollars of product, by 2012 that number doubled to 2 billion dollars of product." Mr. Ludwick further commented, "Today HPP is removing 99.999% of bacteria in foods such as Orange Juice, Guacamole, Lunch Meats, Hamburger, Deli Salads, dips, sliced fruits, and more". High Pressure Processing inactivates the pathogens using very ultra high pressure combined with water on all sides of the product. The end results is the bad cells that spoil the foods are rendered inactive and the good cells that provide the fresh taste and texture remain in the natural state. HPP eliminates the need for adding preservatives and additives that may cause the consumer health issues over time.
Jon Jurhs, VP of Business Development at All Natural Freshness, states, "In order to bring HPP to the market on a large scale, we recognize as experts in the HPP Process that we need to drive solution cost down so that manufacturers of food product can implement this technology in a way that allows them to be profitable while providing an affordable clean label to their customers."