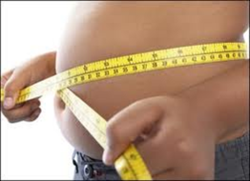 Adolescents eat 800 calories of the recommended 2000 calorie diet daily in sugars.
Gilbert, Arizona (PRWEB) November 22, 2012
Childhood Obesity has unfortunately become one of the major concerns at Southwestern Pediatrics Gilbert and the country. There are $14.1 billion spent on health complications in children due to obesity every year and over $150 billion total annual on all the population. It has become quite a predicament and more children are being diagnosed daily with type 2 diabetes and multiple other illnesses related directly to obesity. It is time to do something.
Overtime children in America have steadily increased their carbohydrate intake over fats and thus have increased sugar consumption drastically. Dr. Lustig endocrinologist at UCSF and obesity expert, states back with our ancestors sugar consumption was about 17g/day, then came along the world wars and Coca Cola and the like were introduced causing sugar intake to climb over 30g/day. Then, through the 70s, the peace and love increased sugar content to over 50g/day. Now, America's adolescents especially boys are now consuming 70-100g/day of sugar from pure sugar to complex carbohydrates. This translates to 800 calories out of a regular 2000 calorie diet daily. 800 Calories! Unbelievable until one looks at the sugar content in foods in the grocery store. High fructose corn syrup is especially one of the culprits. Of the 600,000 food items available to consumers in this country, Dr. Lustig states that over 80% of them are laced with sugar.
This is exceptionally present regrettably in low fat, low calorie foods, like the low fat frozen dinners etc. Sugars are added to the low calorie meals and snacks to make them taste good. Disappointingly, sometimes buying the regular fat meals is better in terms of sugar content. Key to really getting ahold of the situation of high carb, high fat diets is to be vigilant about what is going in children's mouths. The trend of obesity has been affected by the loss of time parents have in a day. The need to work longer hours to make ends meet thus translates into many trips to the fast food restaurants or buying frozen, "just heat up" meals in the frozen food sections. The ability to take time out to read the back label and make or pick better options or make food from scratch fresh has been almost lost. This is however essential to stop the obesity epidemic.
Arizona's American Academy of Pediatrics obesity committee and Dr. Lokey are proponents of the 5210 rule. This plan consists of five fruits and vegetables a day, no more than 2 hours of TV or screen time a day, one whole hour of exercise and no sweetened drinks. This plan along with following adequate portion sizes as in the rule of the plate. Allows children become more healthy and active.
With Thanksgiving around the corner, let's all make a concerted effort to keep these rules in mind and get started as a family to lead your children towards life long health and help the country out of this epidemic of childhood obesity.